Just released: the free version of FX Viz Scope! Experience your music in a whole new dimension with FX Viz Scope FREE, the music visualizer from Phoenix Software. Take your iPod song library, turn on the music and be entranced by the hypnotic waveform visualization.
"Captivates your eyes with beautiful visuals... let your mind swim into the mesmerizing world of beautiful music... soothes your eyes the way your favorite music soothes your ears. Listening to music on this app is an entirely different experience of listening to music itself." -theAppleBites.com
Features:
✸ Smooth, highly-optimized visuals running at 60 FPS
✸ Familiar music player controls, enhanced by touch gestures to easily control the music player
✸ 13 vibrant color palettes
✸ 3 quality settings for optimal performance on all devices
✸ Numerous options to customize your experience
✸ Supports device speakers, headphones and accessory devices with remote control
✸✸✸ New visualizations coming soon as free updates! ✸✸✸
Once you experience your music with FX Viz Scope, listening to music will never be the same. Get it now, and start seeing what you've been hearing with the stunning visuals of FX Viz Scope!
The free version of FX Viz Scope is supported by ads, but has all the features of the full version. The full version is ad-free.
(Note: FX Viz Scope will not play DRM-protected songs due to iOS restrictions.)
Screenshots: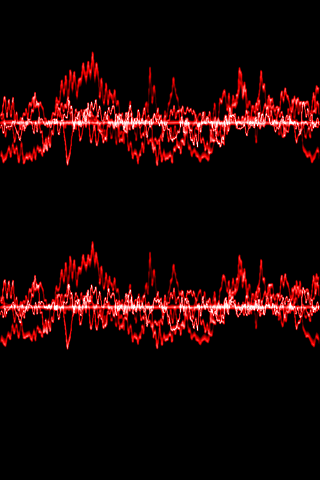 iTunes link [FREE]:
http://itunes.apple.com/us/app/fx-viz-scope-free/id493202643?ls=1&mt=8
Product page
(with additional screenshots):
http://iphoenixsoftware.com/fx-viz-scope
Follow us on Twitter:
http://twitter.com/iPhoenixSW
Thanks,
Phoenix Software