Hello again, Battlelooters!
We've made our way from the damp and dark corners of the Wizardry Forest to the captivating crests of the Academy at Cliffs Pass, so what shall be our next stop in this whirlwind tour of Kameloot?
Ahoy! I spy Cant Bay straight ahead!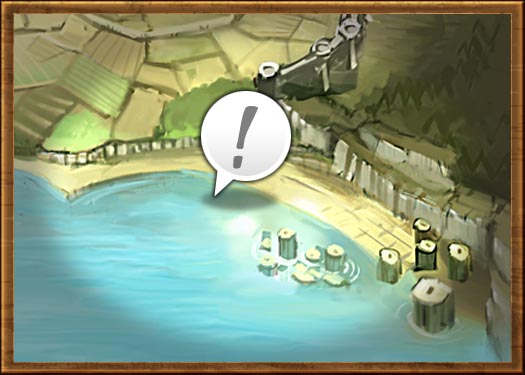 Creepy creatures, awesome aquatics, and a host of unknown mysteries lie at the bottom of this watery gulf. Want to see more? Just click on the puzzle piece above and venture to the
Battleloot Adventure Facebook page
!
Our next and last stop - The Underbelly!
Bon Voyage!
- The Battleloot Team