Get your card design in Fairway Solitaire + $50 itunes card!
---
Greetings!
Ever wanted to be a game designer?
Here's your chance to get your design in a future release of Fairway Solitaire.
(For those of you unfamiliar with the game, you can read more here:
http://toucharcade.com/2012/02/22/fa...-of-its-parts/
If you don't have it, you should totally get it!)
The contest is called:
We Got Your (Card) Back
. (we hope you like the name; we spent
weeks
thinking it up!)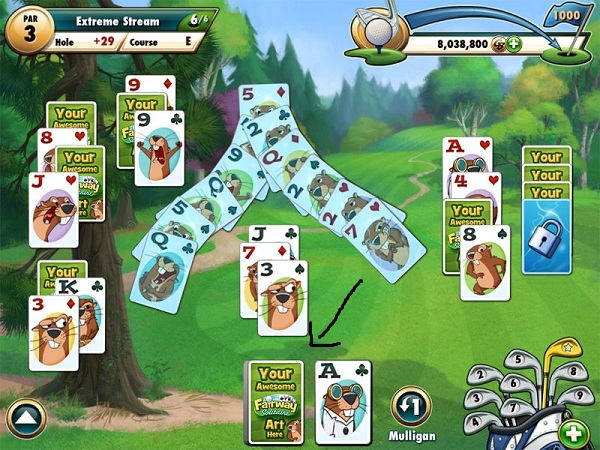 Basically, you submit a design for a card back in Fairway Solitaire. Our favorite design will win.
The winner will get:
their design included in a future update
an-in game credit (excellent bragging rights)
a $50 itunes card to celebrate your bragging rights
Official contest rules can be read here:
http://bigfishgames.custhelp.com/app...tail/a_id/1950
Be creative. Be bold. Be lazy
. Whatever works for you. Stick figures will be considered too! Just make sure it's original work.
The contest starts now and ends at 11:59 PM PDT on Monday, May 28, 2012
To submit your design, send an email to:
mcdivot@bigfishgames.com
The Original Design artwork should be 364 x 540 pixels. This is twice the size of the final card size. Final art will be at 182 x 270 pixels. You can download a PSD template
here
.
If you have questions/comments, please post or message us. We're here to help.
May the best design win!