Support our Sponsors:
| | |
| --- | --- |
| iPad: 1948 Dawn of Future - Multiplayer Plane Combat | |
11-27-2012, 12:15 PM
Senior Member

Join Date: Feb 2009

Posts: 326
1948 Dawn of Future - Multiplayer Plane Combat
---
We are extremely happy to post about the release of our new game :
1948 Dawn of Future (AppStore link)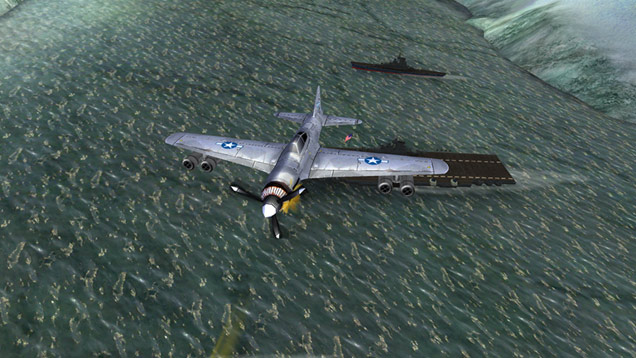 Quote:
It's 1948 and it's the dawn of a new era.
The two leading super powers started a top secret war to control alien technology found on earth.
Technology that if mastered will give human race a chance against a mysterious alien that threatens our freedom.
Help us shape the new era, join the Dawn of Future !


Main Features :
- Free to Play!
- 8 unique airplanes with different characteristics and 3d cockpits (and way more to come).
- More than 100 items to upgrade your planes, including various kinds of devastating primary weapons, homing missiles, rockets, bombs, radars, upgrades and much more!
- Customize your plane with liveries and colors!
- Online dogfighting / co-op game with rpg structure.
- More than 70 levels and ranks available.
- 3 maps (2 included from the beginning, 1 to be unlocked, and many more to come).
- Different game modes: Team dogfight (up to 4 players), Capture the Flag (up to 4 players), Bomb the Base (up to 4 players), Invasion Survival (Single player or CO-OP up to 2 players) (more will come).
- Game Center support. Invite your friends, online or mixing friends and random players.
- Many achievements to unlock!
- Share your successes on Facebook and Twitter!
- Dynamic match making based on levels.
- 3d cockpit view mode with gyroscope (move your device and look everywhere!)
- Graphic scalability: the game adjusts itself to run as smooth as possible on nearly all devices.
- Much more… you'll discover while playing
- And even more will come,we are committed in expanding the gameplay and "game world" of 1948. So expect new items, planes, and especially game modes.
11-28-2012, 08:32 PM
Senior Member

iPhone 4S, iOS 8.x

Join Date: Oct 2012

Posts: 570
---
I recommend that you stop using R/C airplane controls in this game and use more arcade style controls as an options. Something similar to Skies of Glory or Sky Gamblers. The controls, while great for accuracy, are very hard to use in the Tutorial and having arcade style controls as an option would greatly increase playability and entice more players to the empty multiplayer.
11-28-2012, 09:15 PM
Senior Member

Join Date: Feb 2009

Posts: 326
---
Hi RoboWarrior, thank you very much for the feedback and suggestions, we really appreciate it.

3 things to say directly about your suggestions:

- Since a few hours we made tutorial not required to proceed with game, and have submitted to apple an update to application with a easier tutorial.
Landing on the carrier it's quite hard, actually not fundamental for gameplay (but gives you various bonuses in game if you land your plane...), so users can master it in time. So a simple re-login into the game will unlock tutorial.

- We are going to introduce quite soon sensibility customization for each plane and each input axis, this should help quite a lot while learning .

- Have you tried accelerometer controls ? We also have a hybrid scheme in which only the rudder is controlled by the accelerometer / gyroscope, while the other controls are on the virtual sticks .



More generally (but still related) :

Controls apart, there is a big difference in physics model between 1948 and Sky Gamblers / MetalStorm, we tried to simplify a realistic flight model, while the other 2 titles are true arcade plane combat games, which makes controlling the planes way easier.
We chosen a more realistic approach for 3 main reasons :
1) We love realistic flight simulators and flight combat
2) There was no realistic or semi realist plane combat game we liked
3) There is no way we could have competed directly with Konami and Sky Gamblers in the arcade field.

With some time practicing the controls (less than you think) the level of control you can have on your plane afterwards it's very rewarding.

I think that having a more realistic flight model, multiplayer dogfights and combat in general, are much more fun, as there are many more variables that can influence the result of the fight, making the player much more important than the vehicle or weapons he uses. (this is also why we chosen that specific time frame, realistic modern plane combat is not as exciting ).
---
Last edited by FrozenPepper; 11-28-2012 at

10:23 PM

..
Posting Rules

You may not post new threads

You may not post replies

You may not post attachments

You may not edit your posts

---

HTML code is Off

---