Counter Strike - Masters of Melee Fighting (Universal)
---
The game is a simple fighting game, but it's fantastic. I don't know why the developer hasn't got any screenshots on the AppStore, but it doesn't matter, I'll post them.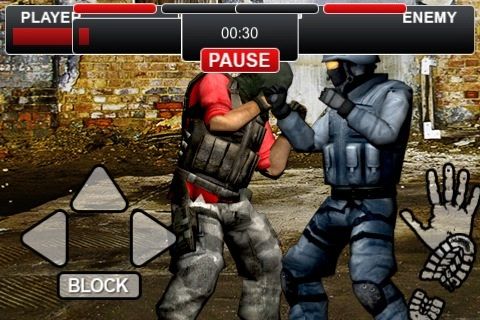 So as you can see, you can move left and right, there's a jump button, a block button and 2 buttons for your melee attacks: feet and fists. Your main object is to kill the terrorist before he kills you and try to beat him before the timer runs up. The game is split into Fights and those are split into Rounds (you need 2 rounds to win).
*don't mind the cluttered UI, that's my phone's fault, because I have a 3Gs - that's not the developers fault at all.
Me, performing a falcon punch.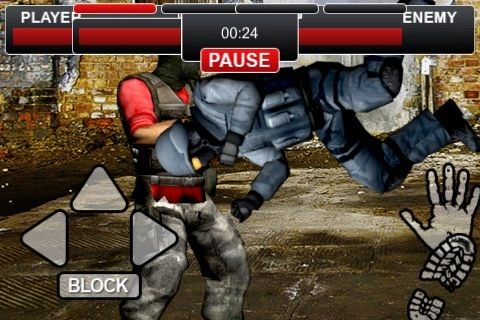 Me, head-butting the terrorist.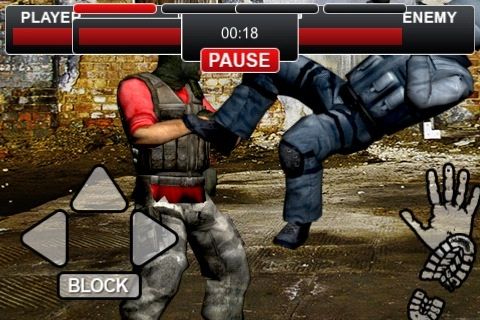 Me, performing a trick.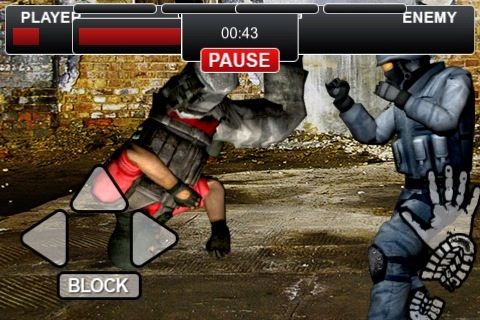 Terrorist, performing a trick.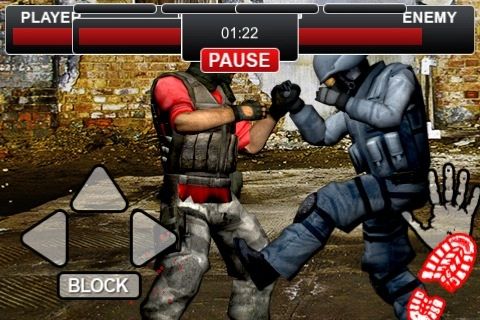 Me, kicking the terrorist in the balls for performing a better trick.
Me, resting from performing all the tricks. (I may, or may not be dead).
So as you can see, the game is fantastic! Great animations, great graphics, great controls, great sounds, great gameplay! The game is also very challenging, because the fights are getting harder and harder, I seriously can't get pass fight 5!
You will not find more fun on the AppStore for just 0.99$!
---
Last edited by metalcasket; 01-24-2013 at

01:35 PM

.