Support our Sponsors:
| | |
| --- | --- |
| iPad: RymdResa | |
12-08-2014, 08:15 AM
Member

iPad mini, iOS 6.x

Join Date: Sep 2013

Location: Stockholm

Posts: 55
Bossgate
---
The main focus of week 49 has been the bosses in chapter 3, ofc. In order to battle a boss the player
must first find and enter a bossgate. Each boss has a linear story played out in stages, where the stake
is the player's life. On every step a boss will ask the player a question. If the players chooses the wrong
answer, they can lose their precious shields, and are then forced to take direct damage. The challenge
lies in answering the questions correctly in order to have enough life left to reach the final step and win
a key to the monoliths.
We control the bosses from our design tool, where we design the different steps and outcomes. In our
design tool we can easily rearrange, write, add sound, determinate outcome and effects.
Regarding the diary pods; they're now in the hands of our voice actor Eric Reed, awaiting to be
recorded.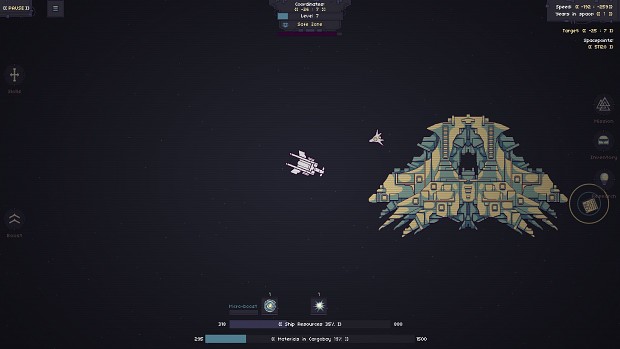 Chapter 3 - Bossgate!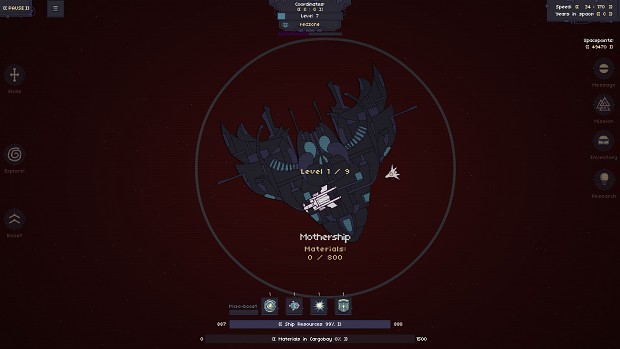 Chapter 3 - Mothership!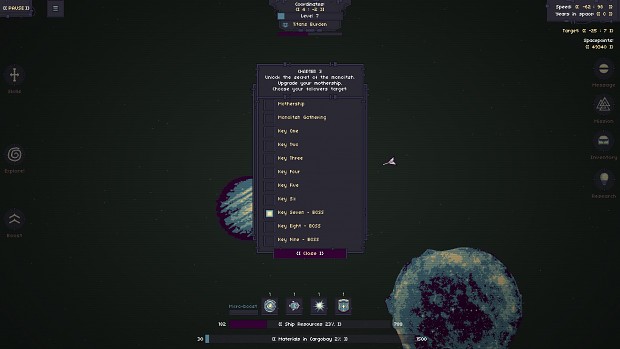 Chapter 3 - Choose your destination!
Btw, if you wanna help RymdResa win the Indie of the Year 2014,
vote over here!
12-14-2014, 04:31 PM
Member

iPad mini, iOS 6.x

Join Date: Sep 2013

Location: Stockholm

Posts: 55
Chapter 3 is finished!!
---
A milestone has been reached!
The RymdResa gameflow is still rough, but finished!
This week we've created a lot. Just about a week left to christmas, and we wanted to fix
as much as possible before that. The bosses are finished (Laser Entity, Gravity Entity and
Electricity Entity.) Chapter 3 is finished. Much stuff remains; like bug-fixing, balancing,
some more exploration-quests need to be written, proofreading, end-movies för Chapter
2 and 3, some wonders-implementations. BUT we have a roughly working gameflow. And
you can actually play Chapter 3! And we're getting soo close to a release!
AND THAT'S AWESOME!
What we've done:
★ Finished a rough version of chapter 3, with a functional gameplay:
-----> Added 3 bosses.
-----> Reworked zones and spawn-rates.
-----> Added Evil shooting travelers.
-----> Added and animated the monolith gate.
-----> Completed mission-checkpoints.
★ Fixed some crashing bugs for options, skills, news and message system.
★ Added a hint on how to use small heal-station with energy key.
★ Added support for notifying ui-buttons.
★ Designed an encyclopedia-app for RymdResa.
★ Updated game icon for PC and Mac.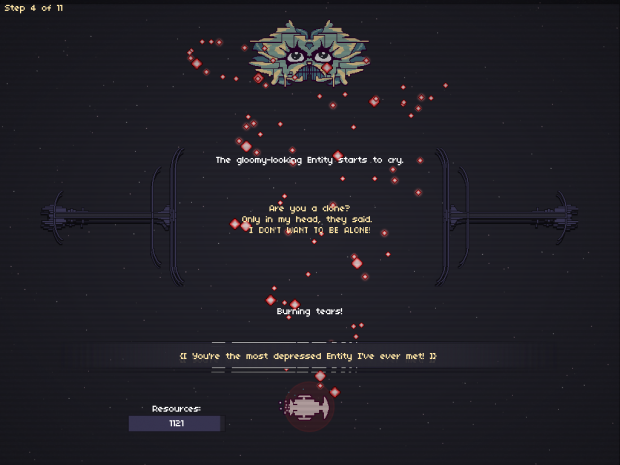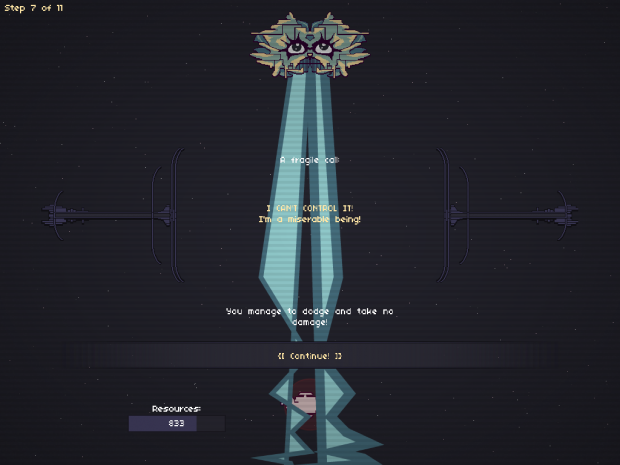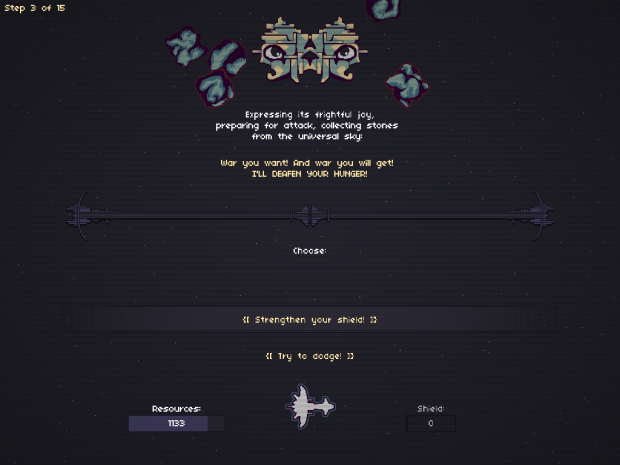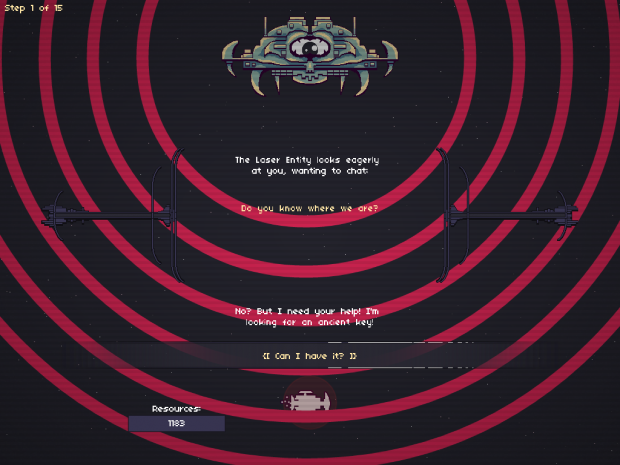 /Morgondag
12-14-2014, 04:48 PM
Senior Member

iPad Air, iOS 8.x

Join Date: Oct 2014

Location: Outerbounds

Posts: 185
---
Thank you for the update, can't wait to load this into my iPad!
Posting Rules

You may not post new threads

You may not post replies

You may not post attachments

You may not edit your posts

---

HTML code is Off

---