Support our Sponsors:
| | |
| --- | --- |
| Barren Roads: Multiplayer Apocalypse Fallout/DayZ Survival Game iOS | |
Today, 05:47 AM
Member

iPad Air, iOS 8.x

Join Date: Oct 2014

Location: Outerbounds

Posts: 79
---
Quote:
Originally Posted by
CL1NT_B3ASTW00D
I prefer enviormental storyline rather then just straight exposition. The Last Of Us,the original Bioshock and Deus Ex:HR are great recent examples of single player environmental storytelling. As for an example of this in a multiplayer survival game? Take a look at "Miscreated"
Awesome, I agree, the environment can provide you the meat of the story without forcing it on you every minute. Thanks for the feedback.
Today, 06:24 AM
Member

iPad Air, iOS 8.x

Join Date: Oct 2014

Location: Outerbounds

Posts: 79
---
So Voncarp the dev let me sneak a quick peak. Basically think of it as a in your pocket, tablet, or Mac dayz in a fallout world multiplayer. The game is huge, miles of it! If you see it, you can definitely walk to it, with loot of all kinds to find. The world is barren but from what I could see it's broken up by hills and buildings, broken down vehicles, ect.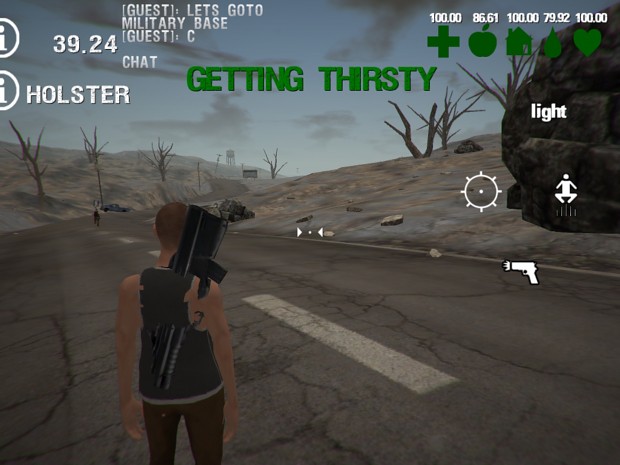 awesome, thirsty in a barren landscape, not my day....
The game is still in alpha condition, but the dev is working on getting to a stable beta to let more people test it. Is it buggy and occasionally crash? Yes. But it's even more thrilling the first zombie kill you have or when you jump as a zombie growls in your ear. The dev seems genuine in working out the bugs, listening to people's opinions, and getting a functional game out the door. Am I a total fan boy right now? Yes, but come on, who isn't ready to get this baby on their iPad?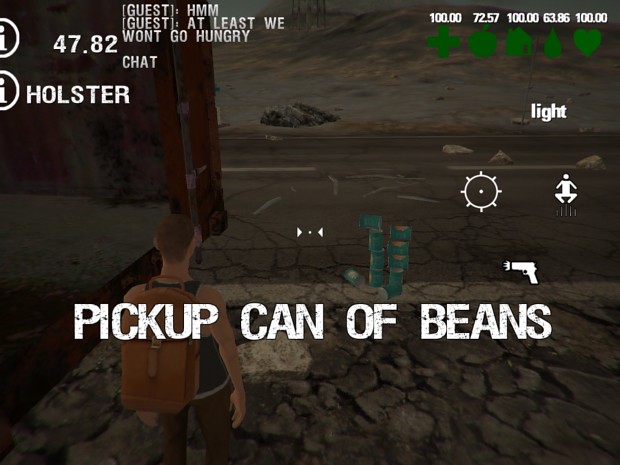 Sometimes all you have is trusty beans...now where in the hell did I leave that can opener?
Voncarp still has a lot to add, but I'm definitely excited to see what this title could bring. If dayz is any indication, it will be a lot of kill first, loot later kind of thing. So much for believing in the best of people
For a one man dev team, gotta give him props, regardless of how this game ends up.
Today, 07:09 AM
Senior Member

Join Date: Nov 2008

Location: Indiana, USA

Posts: 7,014
---
Thanks for that^^^ and believe me...I'm nothing but excited for this monumental undertaking. If these devs were to proposition me for a good faith contribution to allow them to continue/more quickly dev this beast, if make my ol' lady tear one of her credit cards outta her purse quicker than a Black Friday iPhone 6+ sale
Posting Rules

You may not post new threads

You may not post replies

You may not post attachments

You may not edit your posts

---

HTML code is Off

---