B-Grade Renegade: Race to the Rocket (Roguelike Apocalypse Journey)
---
Hello Mac gamers!
My long-time-in-development roguelike-apocalyptic-action game
B-Grade Renegade: Race to the Rocket
is out now for FREE for Mac!
https://muzboz.itch.io/bgrade-renegade
The game is fully playable, but still in development. At some point, it may become paid only, so grab it now if you want to play it for free. I'd love to hear your feedback, while I race towards the finish line, trying to make it the best game I can!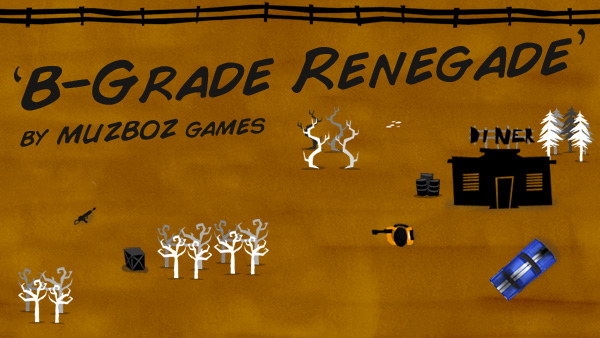 You are Foxy Scavenger, making her way across the country, trying to reach the last rocket before the whole Earth blows!

Corporate greed and industrial experimentation have sucked up every last resource, and all that's left now is a fetid wasteland, populated by the unfortunate mutants and degenerate hangers-on, left behind to die.

But Foxy is a survivor, and she's determined to make it to the rocket and get off this ball of dirt!

Can YOU make it to the rocket in time?

GAMEPLAY FEATURES
*
Procedural level generation. Every playthrough is different, making your choices critical.
*
Choose your route across the country, chasing the resources you need most to survive and progress!
*
Fire mayhem: Fire spreads across trees, caused by explosions. Drop gas puddles and light them to create your own traps, but don't get burnt!
*
Buy weapons and ammo from shops, when you can find them.
*
Grab a car for protection against the denizens of the wastelands. Cars let you travel twice as far down any given route!
*
You have 20 days to race across the country, any way you can...
DOWNLOAD B-Grade Renegade for FREE on itch.io NOW
ENJOY!
You pal, Murray Lorden
@muzboz
www.muzboz.com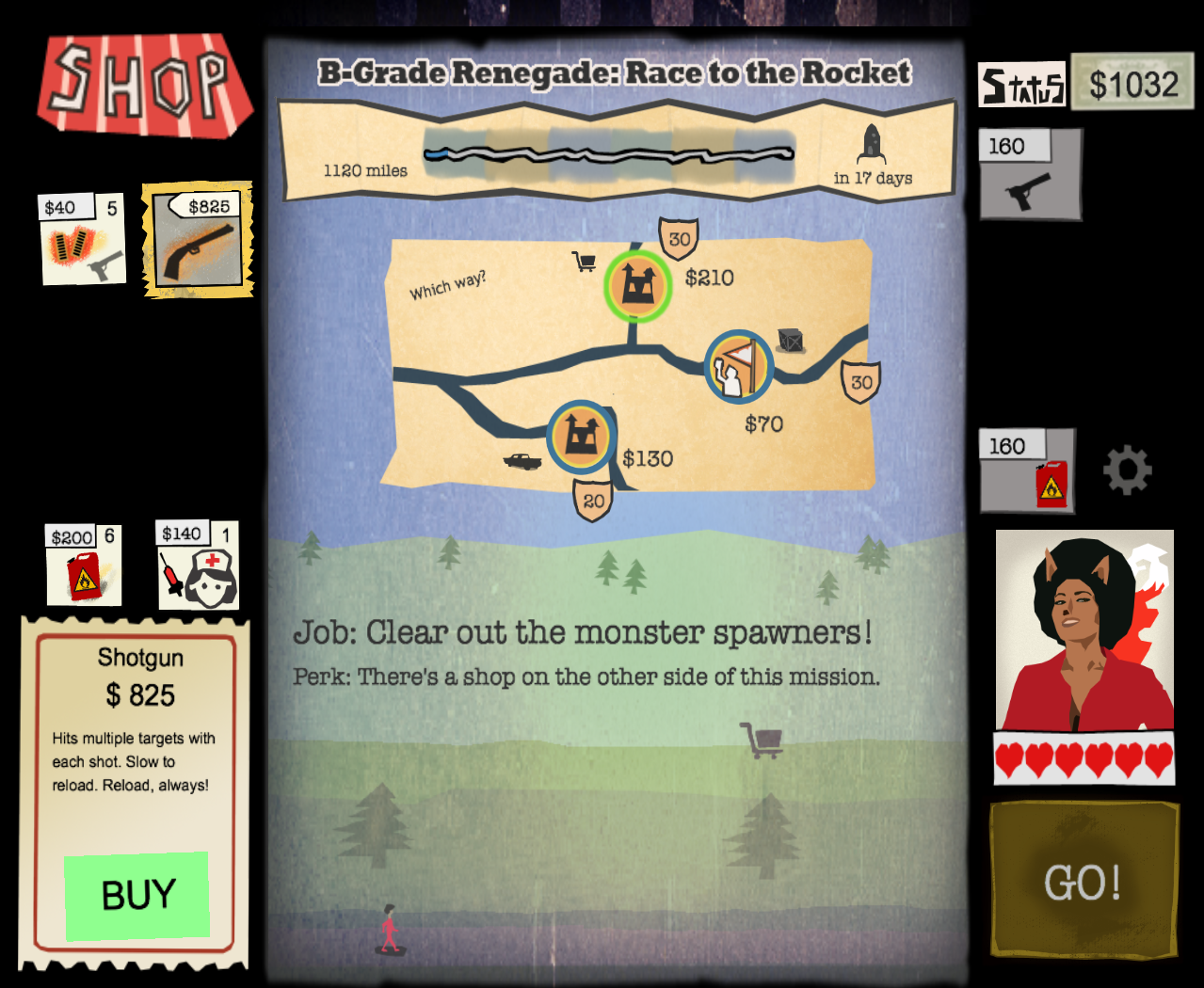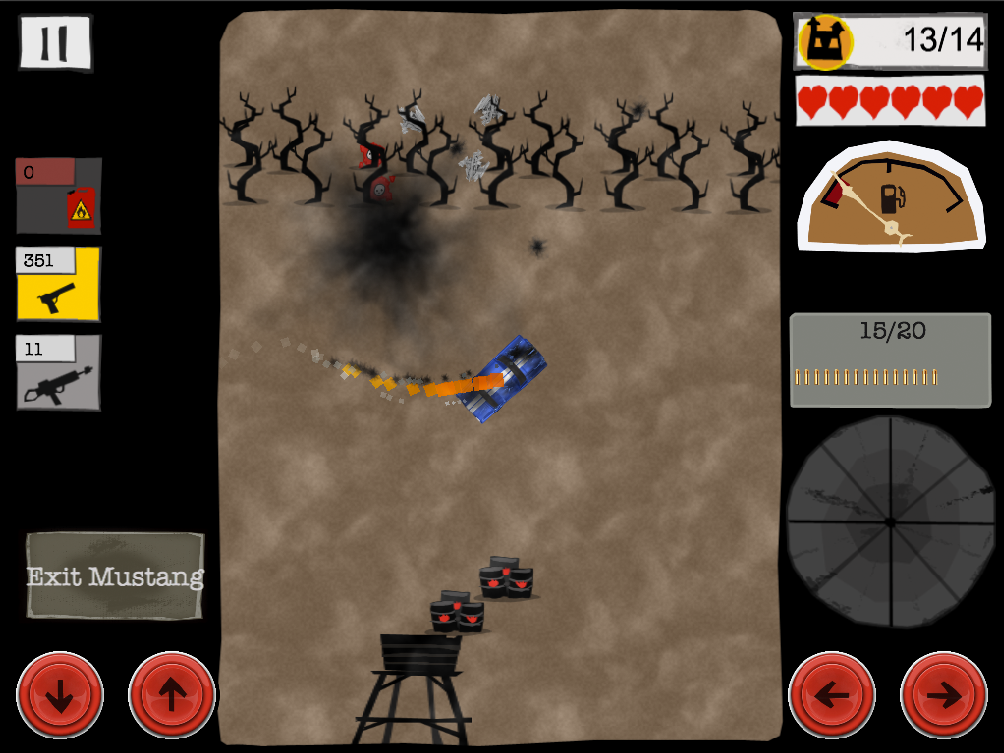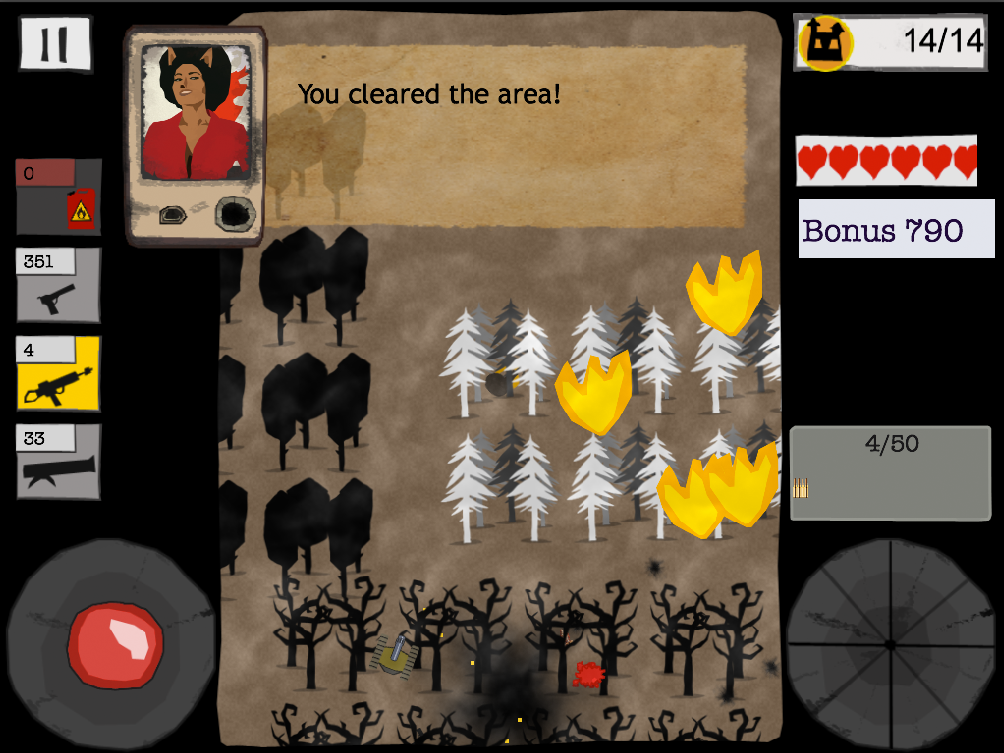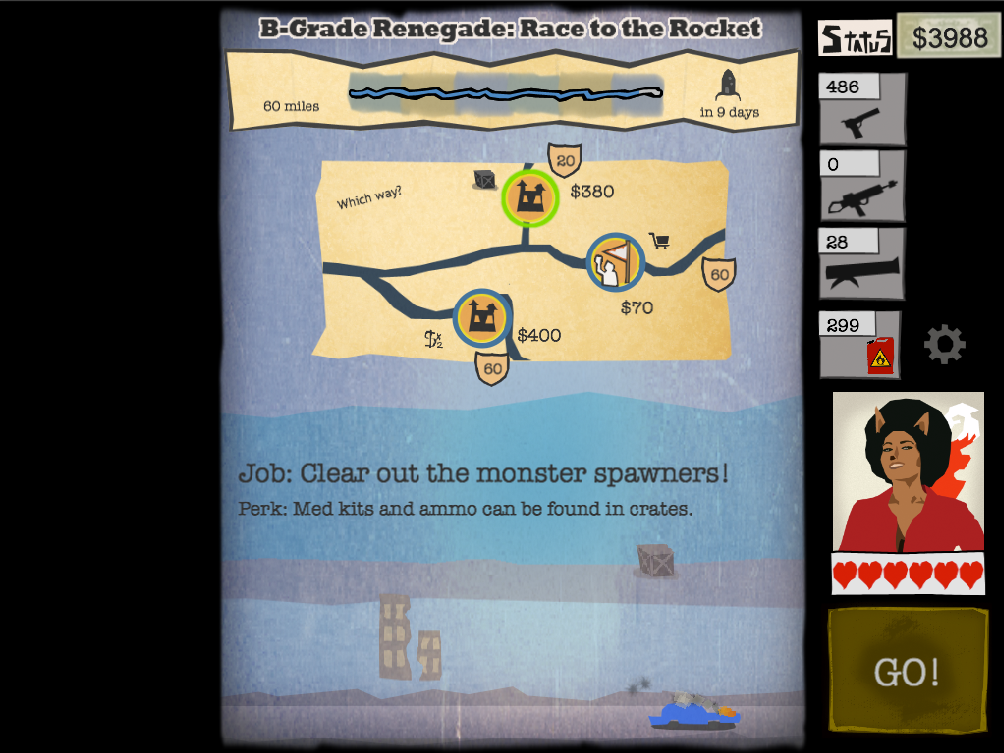 ---
Last edited by MUZBOZ; 11-25-2016 at

08:09 PM

.