Yet another update
---
Another quick update!
Things are progressing nicely. I've had some great feedback from testers which has resulted in some changes that benefit the game.
These include things like making the game a Universal Build, help text, less of a decrease in speed after being caught, slower air decrease and new control methods!
I usually react to suggestions/criticism like this:
1. Get feedback.
2. Think of a million reasons why it's wrong/not relevant/silly.
3. Stay up all night thinking about it and cursing the tester.
4. Wake up the next day and realise they're absolutely right!
5. Make the suggested changes.
6. Rejoice! (possibly).
I really can't stress how important it is to get other people to play your games before releasing them into the wild! Thanks to all the lovely testers for playing my game!
I've also been reminded quite harshly of the old rule of game development:
"If you think you'll be finished within a month, add another TWO months to that date for accuracy"
And here's another screenshot of the latest version taken on an iPhone 5s. A new version will be going out to testers tomorrow with any luck!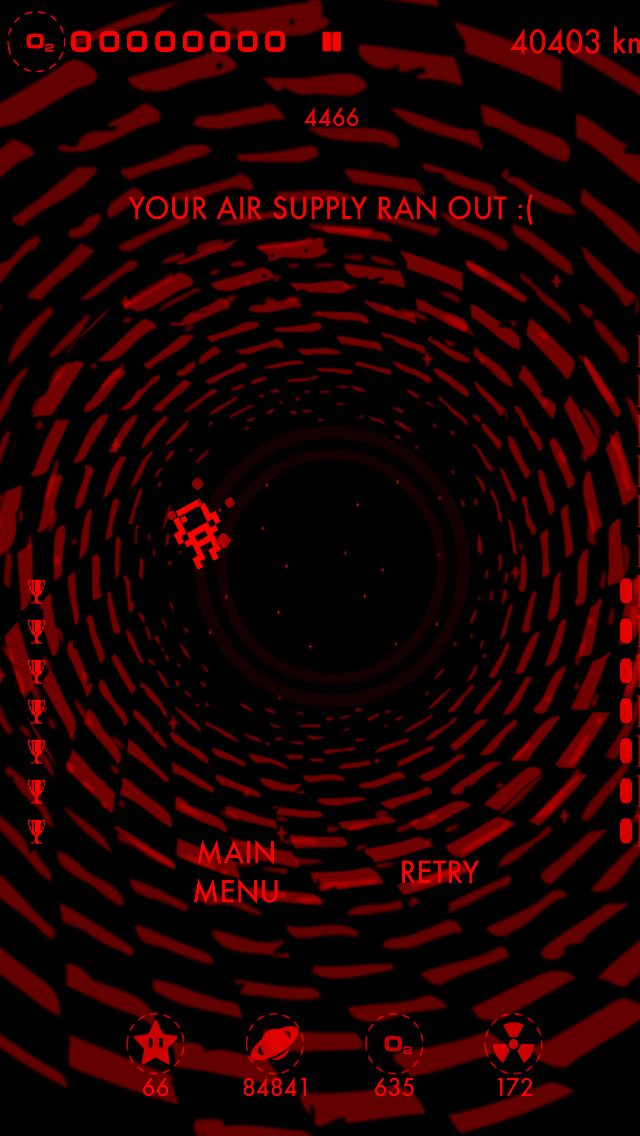 Cheers,
QS =D