[Beta] Dash or Defend PvP - Reverse Tower Defense vs TD
---
Youtube link
|
Pop Up
At independent Sweden-based game studio Dual Decade we are proud to present our first game: Dash or Defend. We hope you want to try it out in our beta that has just started. Sign-up instructions at
dashordefend.com
(basically we just need an email adress, so Apple TestFlight can send you a redeem code).
Dash or Defend was heavily inspired by the tower defense genre, but it adds enough new elements to be considered as the first game of its own genre. It's a two-player game, where you choose either the tower side (Defend) or the side of the little guys and gals who have to try and run past the towers (Dash). The two sides have almost nothing in common, so it's really like two games in one. Yet, they are balanced so that the stronger tactician will win, no matter which side he/she is playing. The maximum length of one game is five minutes, so it's more intense than most TD games, but if you loose one game you almost always will have time for one more...
If you have ever wanted to defend against a human opponent instead of pre-defined waves, or if you have ever longed to help out those poor guys and gals that get bombarded by non-caring towers, then Dash or Defend might just be the game you didn't know that you were waiting for. Please try it out! Any feedback we receive will be used to make the game even better before release later in 2017.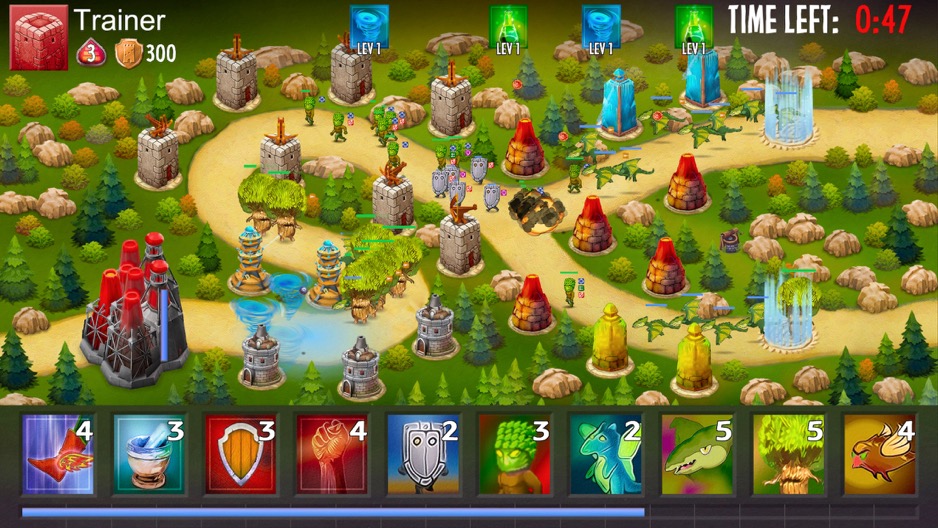 Late game situation for Dash player. The cards at the bottom are the various effects and units that this player has chosen to take into battle.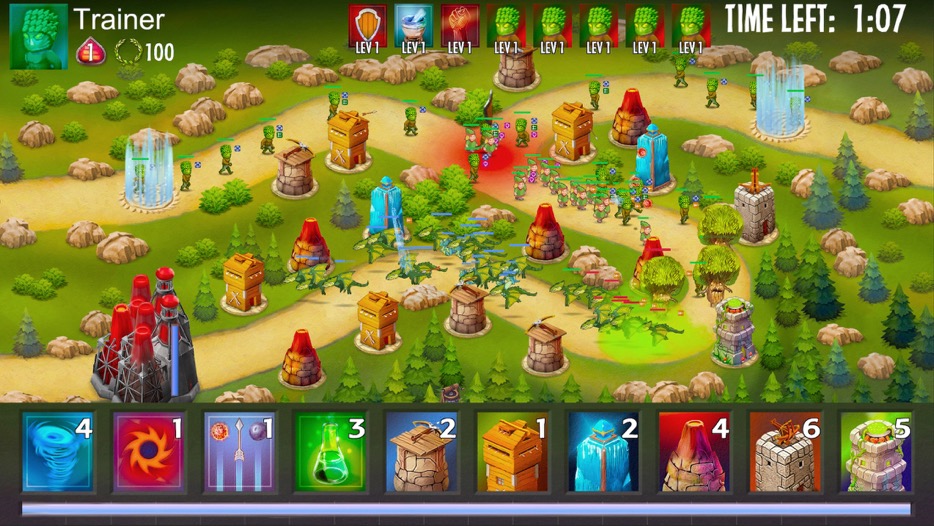 Similar situation for Defend player. Effects can either boost towers or disrupt the dashers, while the towers are the main damage dealers.
As you gain experience, you will unlock new cards. You can only take 10 into battle, so you will have to choose which goes best with the strategies you want to use.
The main gui is kept very simple, with the next battle a button-click away.
---
Last edited by Etherbottle; 06-19-2017 at

01:41 AM

. Reason: embedded trailer