Tunnel Jet Racing (by funferret.com) [BETA] Race through realistic tunnels
---
Hello everyone, this is a copy of the post on the Upcoming iPhone and iPad games forum, since it's available both iOS and android.
I'm looking for beta testers for my game, it's an arcade like flight simulator race game. You race around underground tunnels, with weapons to hinder opponents. It's aim is to be fast and furious, you just up the skill level if you can deal with the speed of the current level.
Youtube link
|
Pop Up
Android: Download from google play
here
iOS iPhone/iPad: email
tjr@funferret.com
and I'll add you to our testers list and you'll get contacted.
It should be available for all within a couple of weeks if all goes well.
All steering is done by tilt steering, but touch control is an alternative.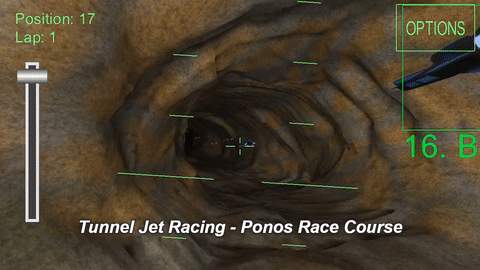 Please keep all feedback in this forum unless you think something very negative might be better kept private in which case you can email
tjr@funferret.com
or PM me here.
Many thanks, hope you enjoy the game.