[Hats Up!] Somebody had to make a game about that hat video, so I did.
---
Hey Everyone!
I had some free time last week, so I thought it would be fun to throw together a quick game for the heck of it. It's called Hats Up! and..well...you throw a hat up a bunch. The higher you go, the greater chance of wind, so it does get more difficult. Here's what it looks like.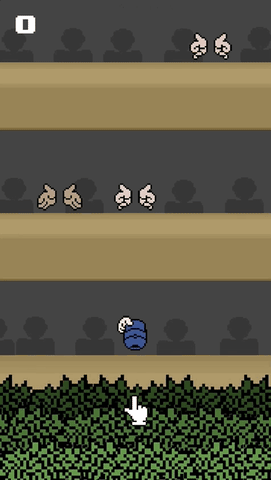 Pretty simple and actually turned out kinda fun.
Anyways, it'll be out TOMORROW (11/15) on iOS, so if you're interested in intense, hat-flinging action, check it out!
Thanks!
Jordan