Saving Alley Cats!
---
Hi there!
I'm excited to announce that my game - Saving Alley Cats! - is now available on AppStore.
The game is free (with unobtrusive ads) and can be downloaded [URL="http://j.mp/saving-alley-cats-ios"]here[/URL].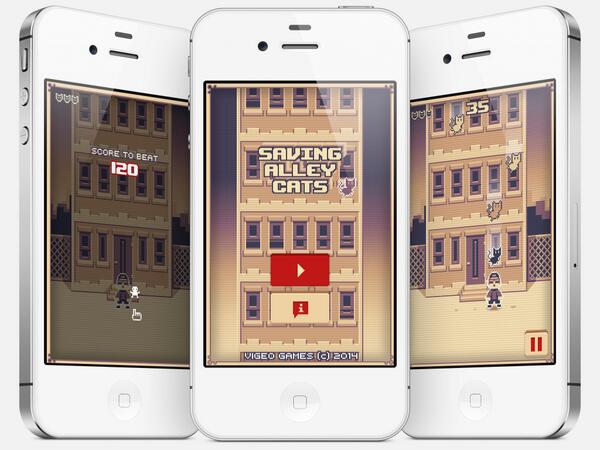 Saving Alley Cats! is a game that will test your reflexes. You control a little man at the bottom of the screen by swiping your finger left and right. Your objective is to catch as many falling cats as you can.
The graphics were made by me and the music has been provided by [URL="http://soundcloud.com/tomaszmarciniak"]a good friend of mine[/URL].
Let me know if you like the game!