Multiplayer game 'Hover Disc 3' now available for FREE - AppleTV & iOS
---
Hi,
we would like to present the third part of our successful
'Hover Disc'
game series. This time, it also runs on AppleTV and every iOS device.
'Hover Disc'
combines the best elements of boccia, billiard and curling to an awesome multiplayer experience. You can play with up to 4 players on one device. If your friends are not around, the game also provides an online mode and a single player training mode with 32 exercises to solve.
Capture score-fields and kick your opponents out - this is the core gameplay. Even if these simple rules work pretty well, we added 11 Power Ups and placed different gameplay elements on the boards to increase the strategic possibilities.
Summary of the top features:
- Up to 4 players on one iPhone, iPad or AppleTV
- 2 player online mode
- Single player training mode
- 15 boards (PRO version)
- 30 achievements
- Unlockable avatars to customize your discs
- New gameplay elemets (glue-fields, transporter...)
- Global ranking system
- 11 different Power Ups
- iPhone/iPad can be used as controller on AppleTV
- Family-friendly gameplay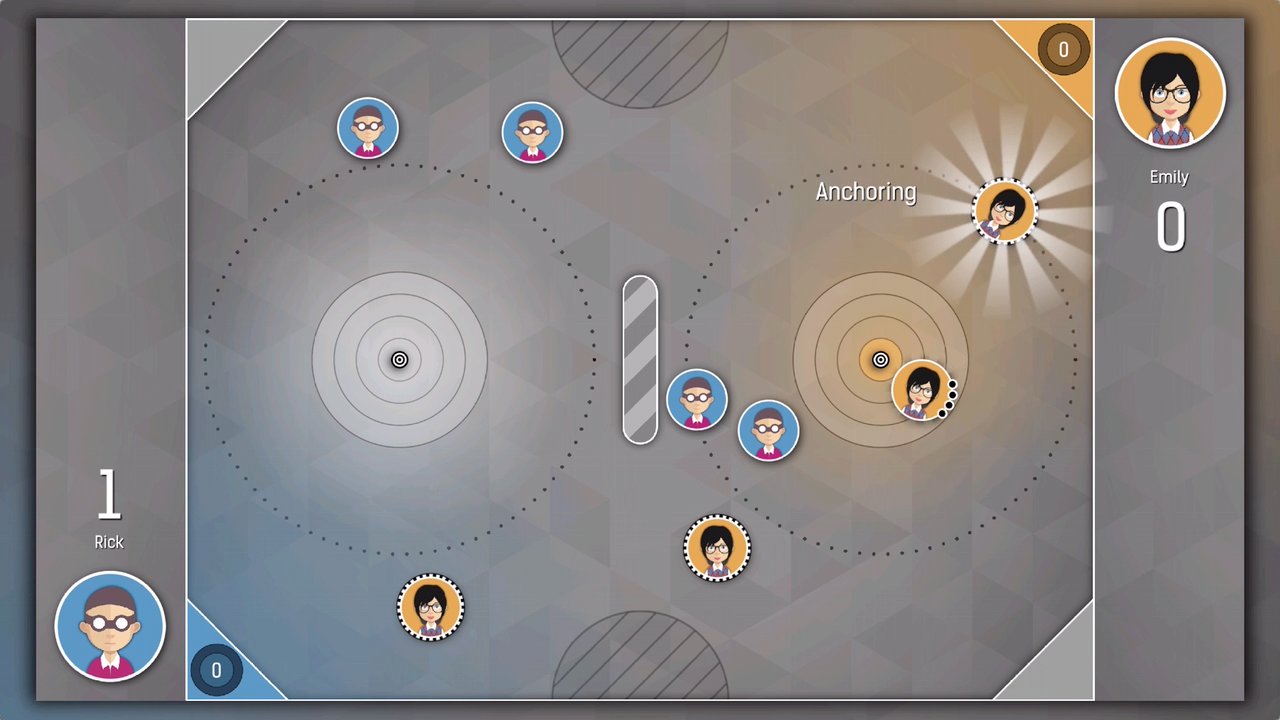 Devices:
iPhone / iPad / AppleTV
Languages:
English, German
Release date:
10-Jun-2017
iOS AppStore:
https://itunes.apple.com/us/app/hover-disc-3-the-multiplayer-partygame/id1207561475?mt=8
To download the AppleTV version, please visit the AppStore on your AppleTV and search for Hover Disc 3. This version is also FREE for some days.
Trailer:
https://youtu.be/Y_NU-Glj8yI
Facebook:
https://www.facebook.com/TinyTapGems
Twitter:
https://twitter.com/TinyTapGems
Website:
http://TinyTapGems.rocks
We would really like to get some feedback. What do you think about the game?