Facebook "Farmville has over 52 Million Users." Wait.. What?
---
I found this rather fascinating.
52 million unique impressions each month? That's absurd! That's nearly the amount of iDevices that exist in the world.
The numbers are backed up by the following site (
http://appdata.com/)
, which also supplies graph data to show how the game has excelled in popularity.
I am gobsmacked by these numbers.
World of Warcraft is, for all intents and purposes, a massive game. However when you break it down to a ratio, only a small portion of people who own computers actually play it.
My experience with other Zynga games has been nothing short of unfulfilling. While I don't imagine the success of Farmville is going to last, I am rather intrigued by the future prospects of such a market. Is the sleeping giant known as PC gaming ready to awaken? Is facebook and other social networks the key? It's never made sense to me how there could be so many computers in the world yet the market for games on them was so abysmal.
Looks like Zynga is getting ready to have an
IPO
.
This is only going to get more interesting.
Here's the stats on how many people play Zynga games each month.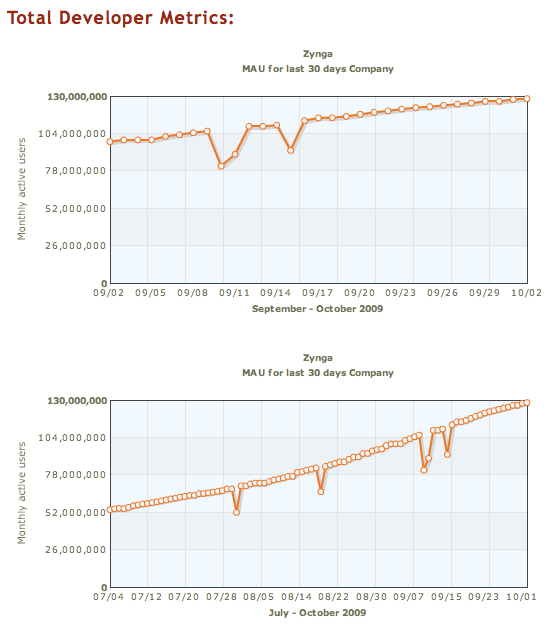 they have 32 games..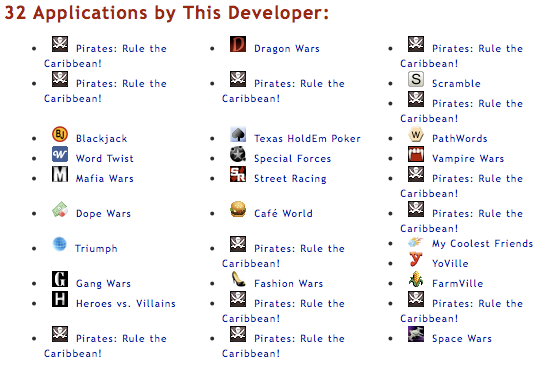 I feel like I've been living under a rock. lol
---
Last edited by mrWalrus; 10-03-2009 at

12:05 PM

.