PuzzleQuest: Galactrix *New Game*
---
Before I get anyone excited,
this game is not for the iPhone/Touch.
At least not that I know of (which is the reason I'm making this thread.
For those of you that play PuzzleQuest, you know how awesome it is. Well a new PuzzleQuest was just released on PC/DS/PS3/360.
Here are some screenshots of the PC version: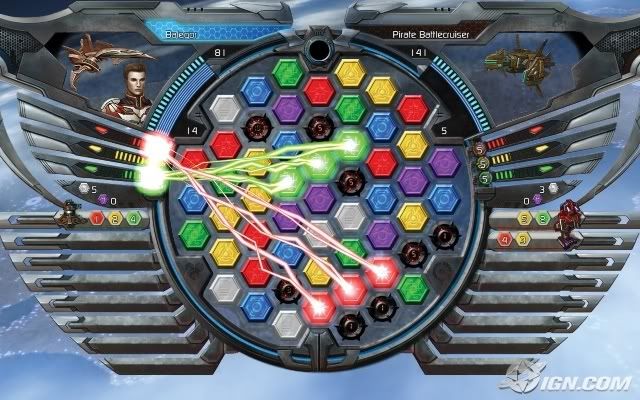 Does anybody know if this game is being ported to the iPhone?
I imagine it would do quite well considering the success of the current PuzzleQuest.