Spin The Nut - By P-O-M Games
---
Hello everyone !
Great news , the game has been approved by apple so we will be on schedule ,
Means the game WILL be available on the 1/9/11 on the appstore !
Spin The Nut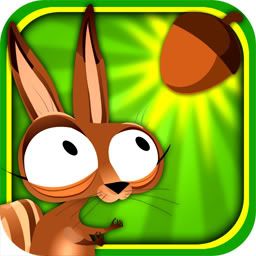 Its a puzzle game and your goal is to bring the Nut to Azoo the squirrel , going through some very challenging levels full of elements and obstacles , while collecting golden nuts on your way.
Spin The Nut will feature 4 worlds , each with 20 levels and a bonus level , so a total of 84 levels at the initial release .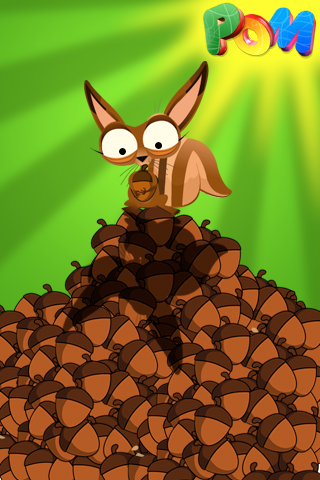 Check out the gameplay video :
Here is the description that tells the story of Azoo:
**********
**A puzzle game you'll go nuts for!!!**
Follow a day in the life of Azoo, the cutest squirrel ever!
As Summer ends, and Winter approaches, Azoo must gather as many nuts together for the cold months ahead!
Your goal is to guide the nut to Azoo, but also to collect three golden nuts in every level within the time limit! The faster you collect the nuts, the better your score will be!
Timing is everything as you decide when to launch a nut from tree log to tree log. One bad move could mean Azoo goes hungry!
But be warned, there are also many obstacles to overcome including deadly spikes, saws and shocking electric barriers! (No-one said this would be easy!).
Can you help feed Azoo by guiding all the nuts to him?
Features:
*Introducing Azoo - a new videogame superstar!
*80 gorgeous levels spread across four wonderful worlds!
*Many hazards to overcome!
*Variable gameplay - each world introduces a new game mechanic!
*Easy to play - hard to master - even harder to put down!
*GameCenter Leaderboards!
*Bonus levels at the end of every world!
*Retina display graphics!
**********
Roy.
---
Last edited by p-o-m apps; 08-30-2011 at

04:02 AM

.