Epic Dive by hedgehog lab - Early Preview - SEEKING BETA TESTERS
---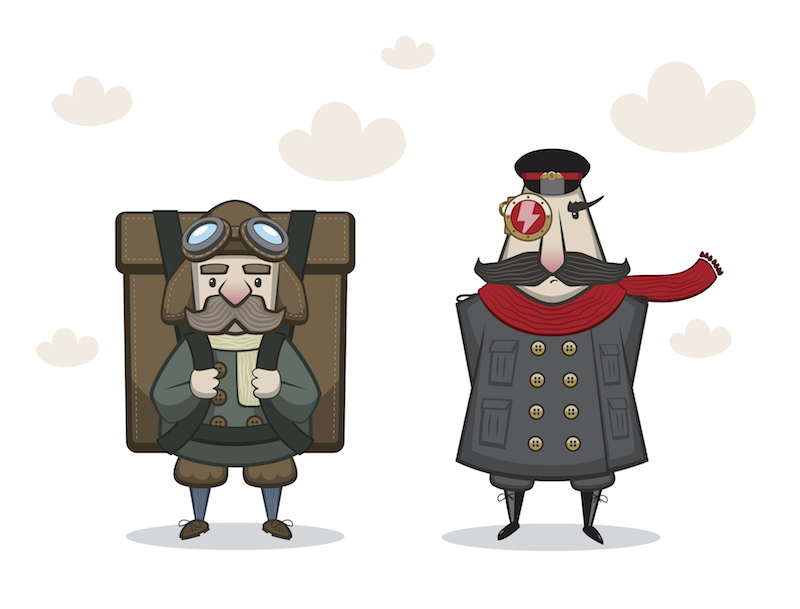 Hi everyone,
I just wanted to share an early preview (main characters) of our latest game,
Epic Dive
.
Epic Dive is a top-down scrolling game (we are struggling to define a genre so perhaps you can help us with this) where the aim is to avoid obstacles as you dive from the sky at record speeds while collecting points. Think Mario in space.
You can grab more details and keep track of progress on our
Epic Dive Facebook Page
but here is a little bit of the back story on the key characters.
Epic Dave
Meet Sir David aka Epic Dave. An inventor, scientist, and entrepreneur with a passion for adventure and daring stunts. He is recognised as a pioneer and holds records for some amazing feats like crossing the English channel in a bath tub and being the first man to walk across Europe on stilts.
However, all these stunts pale in comparison to his latest attempt to be the first man to dive from the edge of space aided by nothing else but courage and his own inventions. The world awaits with bated breath to see who will survive in this battle against man and gravity. Keep an eye out on our page to see when the game is released and if Epic Dave can fulfil his ambition in Epic Dive.
Evil Eric
Meet Sir Ericson aka Evil Eric. An inventor and brilliant engineer, Eric has spent the majority of his life in the shadow of his older brother. Eric was never recognised or credited for many of his inventions behind his brother's success.
With the entire world watching and expectations very high, here is a chance for Eric to disrupt his brother's epic attempt and embarrass him in front of everyone. Stay tuned for the release of the game to see whether Evil Eric and his evil robot minions succeed at foiling Dave's attempt at his Epic Dive.