Flick Soccer launches on Thursday (11/08/11)
---

FOOTBALL SEASON LAUNCH - 99¢/69p!
Kick off the 2011 football season with the most addictive free kick game to hit the App Store!
DESCRIPTION
Use Flick Soccer's unique 'after-touch' ball control to try and hit the target like a real Pro. Only Flick Soccer gives you this level of complete control and pinpoint accuracy. Featuring 5 modes of play, gorgeous graphics and an intelligent goalkeeper, Flick Soccer really is one of a kind.
FEATURES
• Full Fat Flick Controls mean everyone can play!
• Shoot for insane scores in Quickshot mode, it's you vs the keeper.
• Take it to the limit in Endurance mode, set piece action with bonus items!
• Try out Challenge mode for the ultimate skill contest.
• Have you got the accuracy to hit the bar? Find out in Crossbar mode.
• Smash It! breaking glass panels against the clock.
• Unbelievably accurate flick controls for stunning top-corner shots.
• The most realistic goalkeeper on the App Store.
• Interactive defenders will jump and react to shots.
• Gorgeous Retina visuals and immersive sound.
• Game Center leaderboards and achievements.
This season there will be a new champion walking away with the title!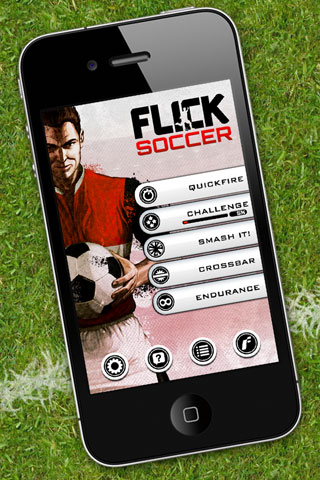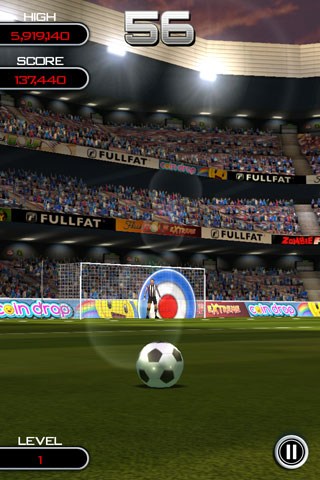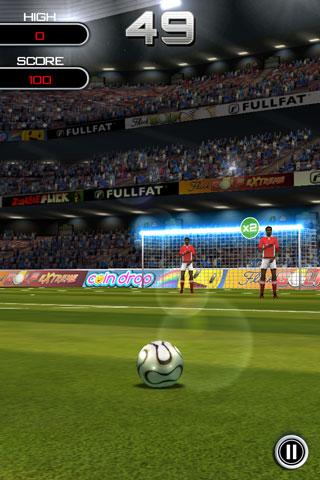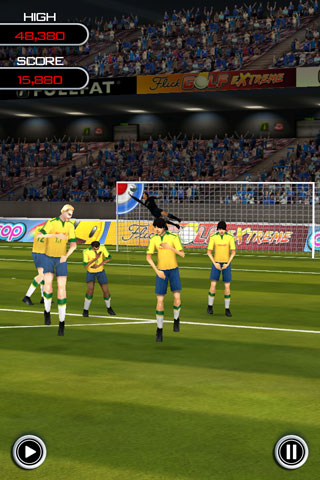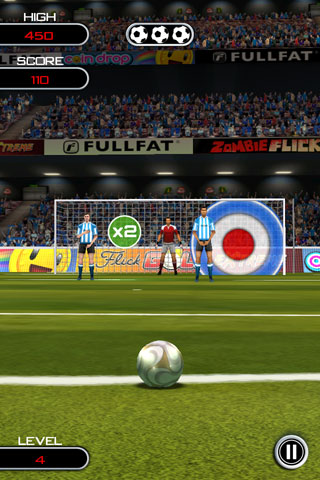 FOLLOW US
www.facebook.com/flicksoccer
www.twitter.com/fullfatgames
---
facebook.com/fullfatgames
twitter.com/fullfatgames