Beta testers needed (from the creators of DEO)
---
Invitations are now closed! We've reached the amount of beta testers we were looking for! Thanks everyone, I'll be sending out TestFlight invites soon!
Hi guys,
My team and I at Strapped to a Meteor are the creators of a recent top 100 iOS title,
DEO
. If you got it, thank you! If not, check it out
.
PS: Update for DEO is coming soon!
---
We are currently working on a brand new title codenamed Puncho. Puncho is a casual iPhone/iPod touch game currently in its
early prototype stage
. We're only experimenting with some concept elements.
We are looking for about a dozen beta testers to help us answer 1 question: is it fun?
If you're interested, please leave a comment with your TestFlight email.
Sorry, at this point I can only show you this much! Here's a level mock up and our mighty character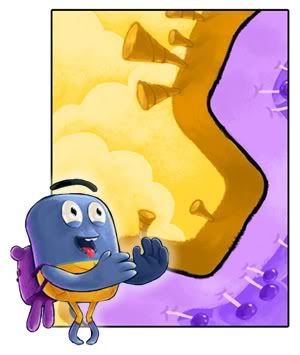 ---
Last edited by ImStrapped; 09-30-2011 at

12:43 PM

.