Rodeo King (by IGS) Now Available on App Store!
---
Hello, we are pleased to introduce our new game
"Rodeo King"
!!
In "Rodeo King", you will play as a cowboy and catch target cows to complete stage goal! Toss your ropes by taping on the screen to catch the target; timing is everything, so make sure you tap at the perfect moment!
To celebrate the new launch, Rodeo King will be FREE for a limited time only!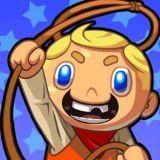 ● How To Play
- Tap the screen and aim at the cow's head.
- Catch specific cows listed at the beginning of each mission
- When you catch the boss cow, you must win the struggle by swiping your finger through the arrows onscreen
- Ropes are spent when you toss them; ropes automatically regenerates after certain amount of time
● Features
- Simple, intuitive controls
- Themed stage design
- Unique Boss mode
- Mission System with exchangeable prizes
- Changeable horse avatars
- Game Center leader board & achievements
● Mission System
- Complete Missions on each stage in order to advance
- Catch specified target cows listed at the beginning of each mission
- Catch the Boss cow and win the struggle and get a prize
- Exchange prizes for great items such as free ropes, unlock new stages, and changeable horse avatars
App Screenshots
- Main Page (With "IGS Live", you can find game info and latest news.)
- Themed Stage (Catch the targets)
- Boss Mode (Struggle with boss to win a mission)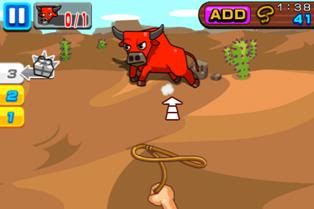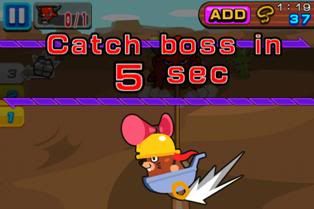 - Mission System (Collect all missions to unlock new stage or get free ropes)
- Ropes will automatically regenerate in certain time.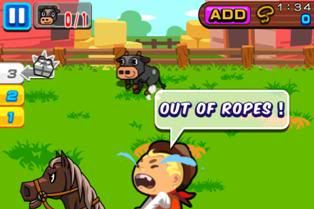 Enjoy our new game! Be the No.1
Rodeo King
!!
Feel Free to send us feedback via "IGS Live"!