Grand Theft Auto III - By Rockstar Games (Releasing Dec/15)
---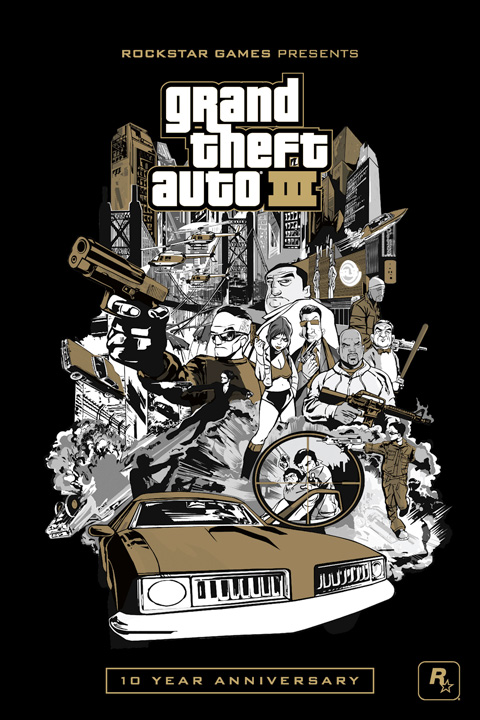 First Gameplay Videos:
Youtube link
|
Pop Up
Youtube link
|
Pop Up
10 years ago, this month, the revolutionary open-world epic Grand Theft Auto III was released to the world – a game that set players loose as a small-time criminal at the bottom of the food chain in Liberty City, a sprawling metropolis where anything can happen – and probably will.
To commemorate the game's 10th anniversary, we're proud to announce that Grand Theft Auto III will be coming to select new generation iOS and Android devices later this fall. For the lineup of supported devices, check the list below:
Apple iOS Devices: iPad 2, iPhone 4S (Single core iOS devices to be supported 'in the future')
Android Phones: Droid X2, HTC Evo 2, LG Optimus 2X, Motorola Atrix, Samsung Galaxy S2
Android Tablets: Acer Iconia, Asus Eee Pad, Motorola Xoom, Samsung Galaxy Tab 10.1
Source :
http://www.rockstargames.com/newswir...n-for-sel.html
Initial Impressions (Kotaku)
Hot on the heels of the announcement earlier today, Rockstar Games made the 10th anniversary edition of Grand Theft Auto IIIavailable for attendees to play. After about 10 minutes of hands-on time with the game running on an iPad 2, there's no mistaking that GTA III on iOS is a loving port of the game that catapulted Rockstar to the top echelon of game developers. The
up-rezzed graphics
become immediately apparent, with tons more detail on character faces and clothes. What I played of the game
runs smoothly, with no hitches or freezes
. A little bit of pop-up showed up while driving, but wasn't so egregious as to spoil the experience.
Control-wise, it
supports either touch or accelerometer controls and will even support suction cup joysticks that attach to the tablet like the Fling
. A virtual circle pad on the left controls movement with buttons on the right for running, jumping and punching. These controls pop in and out depending on context, so when a car pulls up, a car button shows up. Pushing it launches a carjack encounter, which, of course, can become a fight. Once in the car, buttons for brake, accelerator and horn pop up. The left navigation circle pad changes into two arrows for steering, too. It felt like I might like the motion control steering more but that might change with more time with the game.
Overall, Grand Theft Auto III iOS felt very close to the delivery experience by the PS2 a decade ago, except this time it's in the palm of your hand.
Source:
http://kotaku.com/5849639/grand-thef...n-you-remember
---
Last edited by kingofkings8183; 10-15-2011 at

09:21 PM

.