Calling all dice fans, from the guys behind GLWG. [Yachty Deluxe]
---
Hi all, I'm pleased to announce our next title that will be going into Beta in a week or two - Yachty Deluxe.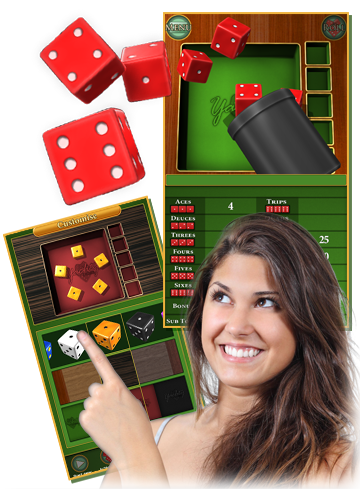 Features include:
Asynchronous online multiplayer
Pass & Play multiplayer
vs AI play
Two rule variants for single player - "standard" and "triples"
Realistic 3D dice with proper physics
Leaderboards and Achievements
Full in game manual
Flick the device, roll the dice. (Ahem, or press the roll button)
More info can be found here
. From that page you can subscribe to our low volume newsletter and/or follow on twitter for release announcments.
The game will be free to play, supported by unobtrusive advertising which can be removed via an in-app for $0.99 if you wish. Nothing is locked out in either case.
Hope you're all gonna love it. We do.