[GAME] BookBookBook (promo codes included!)
---
Check out my latest iOS game, BookBookBook.
It's a book arranging game, It's very easy to play and very addicting!
App Store Link:
http://bit.ly/tcsu0h
TRAILER:
http://bit.ly/vRQLy5
<--WATCH THIS
FEATURES
★82 challenging chapters
5 storybooks, containing 82 chapters. From library to the infinite
outer space. Alone with great challenge waiting for you.
★6 addicting game modes
■Classic: Original mode, arrange these books in order as fast as you can.
■Puzzle: Not just simply arrange books, You need more than just y
our hands.
■Find-The-Book: Find the chosen books in limited time.
■Memory: The object of the game is to find all pairs of matching books.
Pair up the same books!
■Kaiten: These books are moving fast like "Kaiten Sushi" and you must stop
them before they hit the END.
■Boss: A horror baddy comes and challenging you, how can you beat them?
dare to face the deepest horror in the world?
★6 amazing magic
There are 6 kinds of magic that you can use in game. Each magic has special effect which can help you complete this game. Upgrade them to reinforce the power.
★Game Center support
29 tricky achievements and 8 leader boards.
SCREENSHOT (More? go to my picasa album:
http://bit.ly/unwOfS
)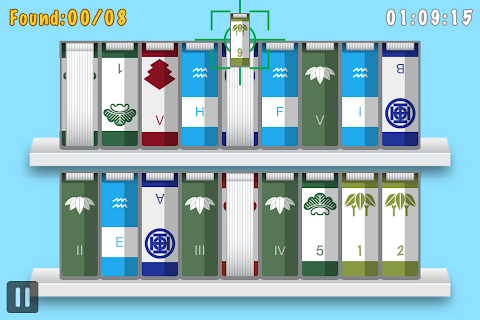 App Store Link:
http://bit.ly/tcsu0h
Promo Codes (If you used one of these, please a leave a message. Thank you)
E3N4FKNYLLYF
MH4HTRNTMAXY
FL6PTYY7L7JT