Hover Biker
---
name: Hover Biker
platforms: iPad / iPhone / iPod with OpenGLES2
price: FREE
released: dec 9 2011
download:
http://itunes.apple.com/us/app/hover-biker/id477766521?ls=1&mt=8
homepage:
http://stolk.org/HoverBiker/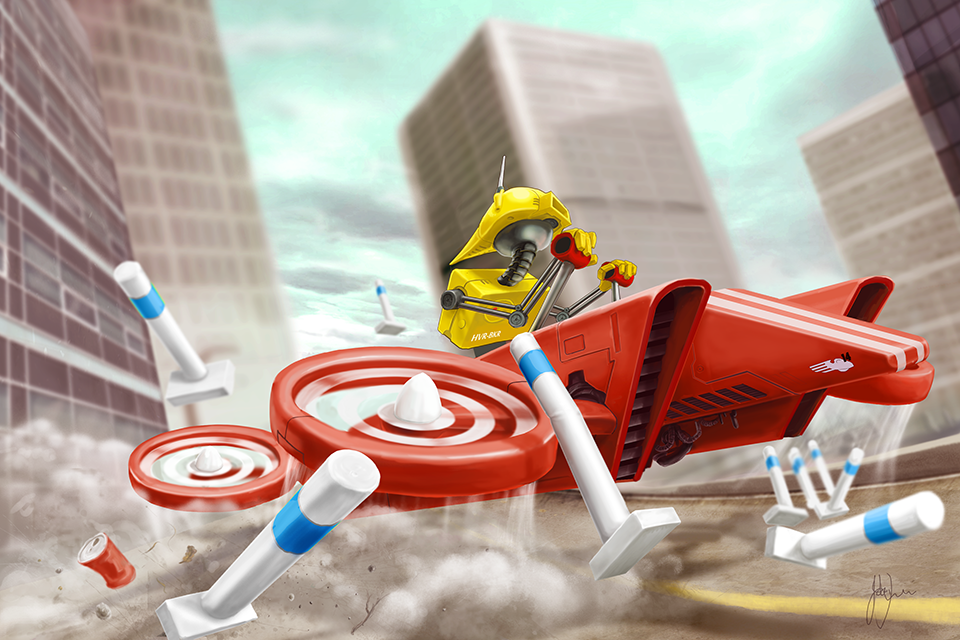 Yesterday, Hover Biker was released. Hover Biker features an incredible hover physics simulation that is the foundation for fun and action. It features 6 free levels and 7 premium levels, which comprise a diverse set of fun challenges. Check out this youtube video for some game play footage:
Youtube link
|
Pop Up
✔ First class hover simulation.
✔ A rich free-to-roam and go-anywhere city environment.
✔ User selectable tilt-contol or touch-control.
✔ Acrobatics.
✔ Adjustable hover height.
✔ Differential steering with thrusters.
✔ Freely adjustable camera.
✔ Lasers, Missiles, Explosions, Smoke.
✔ Advanced custom OpenGL-ES2 shaders.
✔ Game Center support.
✔ Retina Display support.
✔ iPad2 / iPhone4 optimized.
✔ Tutorial
✔ Six free levels with diverse challenges and objectives.
✔ Seven premium levels, all seven unlocked with single in-app-purchase.
Bram Stolk
http://stolk.org/