Running Fred [Dedalord] (Free Universal app!)
---
Running Fred
a Falling Fred sequel
We´re happy to announce that
Running Fred
is almost out for iOS, Android, CWS and Mac!
Here's the trailer - tell us what you think:
Youtube link
|
Pop Up
And here are some screenshots: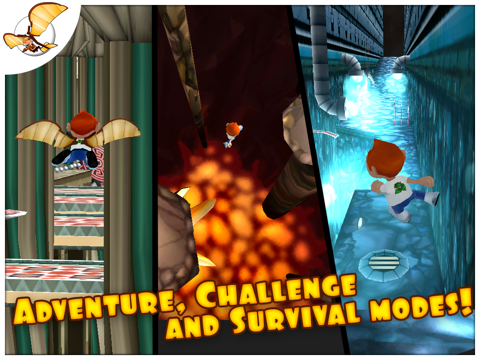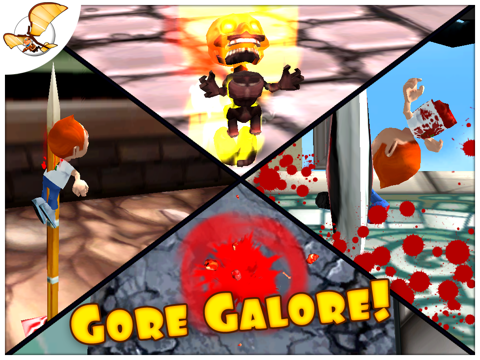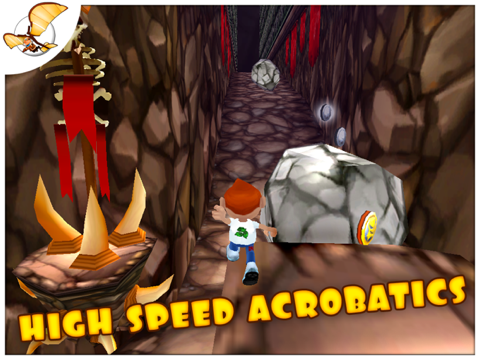 Description:
"What goes down, usually meets something hard on its way"
The anticipated sequel to Falling Fred is here!
Fred is back with a new host of painful antics, awesome acrobatic/desperate moves, special items and uber-cool locations.
Take control of our hapless hero as he pursues his quest to remain among the living! Running Fred combines ludicrously natural controls and furiously paced action with the shameless buckets of gore praised on its prequel, making up a fantastic third person platformer unparalleled on mobile devices!
Main Features:
- Lots of acrobatic maneuvers
- Dozens of perilous traps
- Multiple game modes: Adventure, Challenge and our favourite Endless Survival!
- Tons of special skills and perks
- Pimp up your character with special outfits