Interested in making a cameo?
---
Hi Guys!
It's been a while since I last posted here (having a new baby, building a family and working on a game can be a tough balancing act!) and I'm glad to see that the community has grown!
Anyway, I've been working on my game for about 4 months now and I'm getting closer to releasing it. It's called
"Streetfood Tycoon"
(I love simulation games!) and it involves customers buying well, streetfood from you, the player as you make your way to the top and become a Tycoon. I gave the game a cartoonish look which resulted in pretty cool caricatures for various people I know (friends, colleagues, etc.) and included in the game as "customers". If you have a pretty neat game character from your app and would like to give it a cameo role in
"Streetfood Tycoon"
, please feel free to post here, ping me on Twitter (@kuyimobile) or drop me a note. I was hoping I can get the popular ones like the
Doodler
, or
Barry Steakfries
, or
Ooga from Pocket God
, or even the
guy from Zombieville
but I doubt they'll agree. All indie devs are welcome!
I'd be willing to draw a caricature version of your game character so that it fits my art theme (with your permission and approval of course) or you can provide me one (given that it fits my art theme)--either way is fine.
I'm also looking for more beta testers who are willing to try my game, provide feedback and help me improve it further. If you're interested, please feel free to contact me here or via Twitter (@kuyimobile). I know I only have one shot at this so I want to make it right when I launch.
For more info about my game, below is a blog post I wrote 2 months ago.
http://bit.ly/uZ3tFR
The game has improved a lot since then and below are some of the latest screenshots. The cute girl "customer" below is a caricature of my li'l one--now a toddler!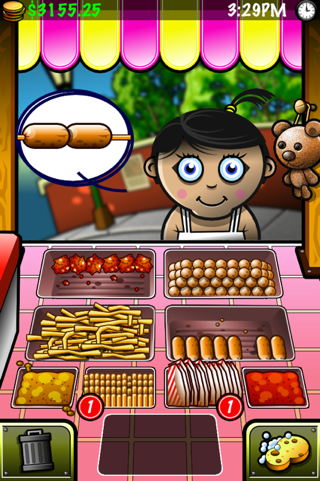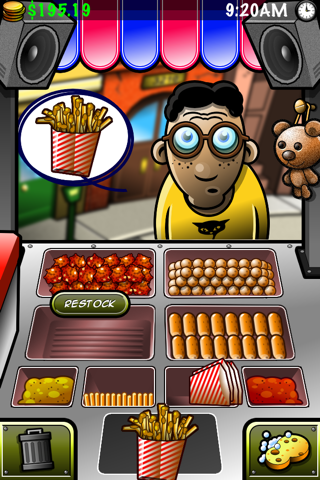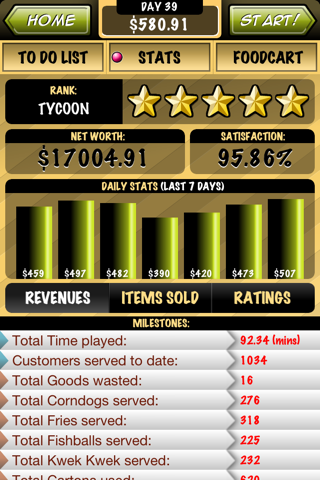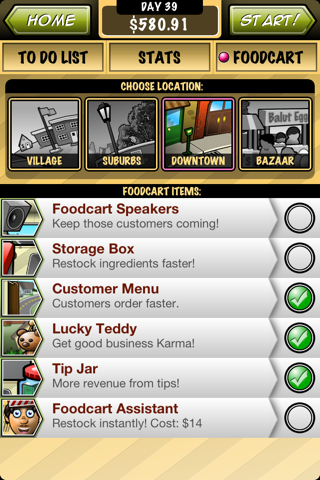 Here's a photo of the game running on an iPad. Yup, it will be universal when it comes out.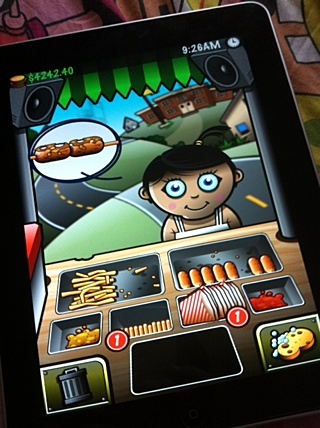 Thanks in advance!