Looking for Beta Testers for the TouchArcade App
---
Hi guys,
We are getting close to some final testing on the TouchArcade app. So, we're looking for some beta testers.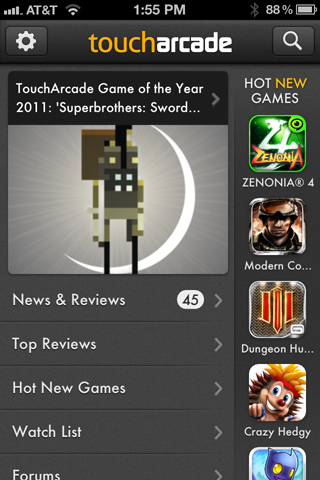 If you are interested, please email to
tips@toucharcade.com
with subject
"Beta Testing"
Include the following:
1. What iOS devices you primarily use, and what versions of iOS.
2. The UDID for those devices.
3. How you regularly use TouchArcade. Your general flow. possible examples:
read via RSS primarily, occasionally to forum thread for big games
vs
spend all my time in the forums, never visit the front page
vs
anywhere in-between
4. your TouchArcade username (if you have one), if you don't please say you don't.
5. Geographic location
6. Do you use AppShopper App or website? If so, which?
7. One sentence or two describing yourself. I'm a College student, developer, gamer, etc...
There are limited spots, so we'll have to probably pick and choose amongst possible testers. Depending on the response, we might not be able to reply to everyone. We'll probably pick people and let them know in the next week or so.
arn
---
Last edited by arn; 01-17-2012 at

05:34 PM

.