Holy rusted metal, Batman! - It's RoboDash
---
This our little collaboration of songTan and myself working on a unity3d title with the working title RoboDash (Pretty sure the name is taken on some place, some time on this planet).
The game will feature a lot of minilevels that players have to finish in a certain amount of time, while collecting stuff or hitting checkpoints. Similar to BikeBaron in a way (me being a huge fan
)
There will be a handful of powerups and obstacles to make up for interesting little mini challenges - hopefully
We were inspired by some old cartoons, mixed with retro/vintage vibe. One thing you can see is the "whooosh" effect that I loved about the old batman series. We like to test something like that and implement it into the game, if we manage to pull it off.
I hope to upload a first video soon, with some actual game footage. Slowly getting it into shape, implementing all the assets and whatnot !
We hope all you kind TA people dig these first screens !
If you have any questions, we'd love to answer these immediately
This is what our current
main menu
looks like: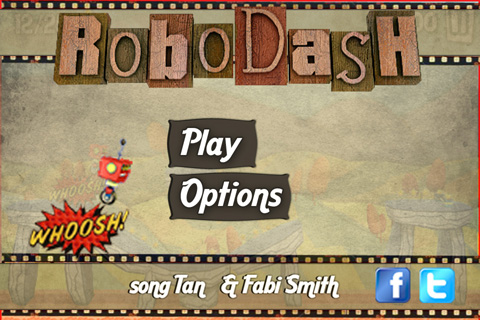 This is our
first environment set
: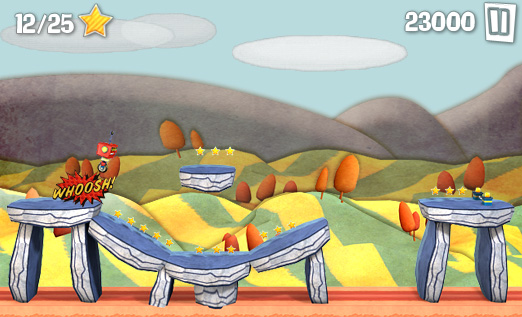 And something that is put aside atm, a
futuristic scenery
: