Turtle Trench (Lite) Ideas
---
Hi guys, I launched a Lemmings-style game on the App Store about 6 months ago, just as a tester to see if there was any interest. It's called Turtle Trench. I'm currently in the process of releasing the full-paid version (basically a lot more levels of increased complexity).
Now, I've not done any promotion for the Lite version (I really just wanted to get it out there and move on to other things). Anyhow, it gets maybe 10 downloads a day (on the first few days it was like 100-200 downloads a day though), and everyone seems to give it good reviews (5*'s). Just wondered if there was anything worthwhile doing to promote the game, and if there were any obvious things you thought the game was missing.
Video:
http://www.youtube.com/watch?v=3IRV2my2PYA
Screenshot: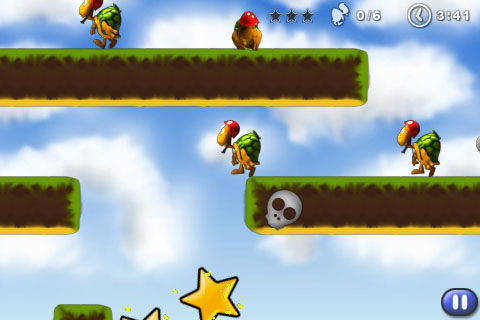 App Store:
Turtle Trench Lite
- free version
Turtle Trench
- paid version (99 cents)
Thanks for your time.
---
Last edited by Memir; 01-29-2012 at

04:28 PM

.