Pocket Fortune Teller
---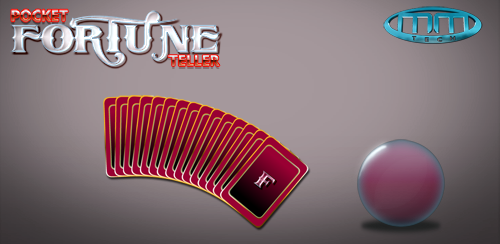 Itunes App Store Link:
http://itunes.apple.com/us/app/pocket-fortune-teller/id497274789?ls=1&mt=8
Description:
Have your own gypsy to answer your deepest questions, give you daily quotes and play tarot cards for you.
Features:
Four apps in one!
- Ask Me Game
- Motivational Quotes
- Wheel of Fortune
- Tarot Card Game (Past, Present and Future)
- Zodiac Game
We'll keep updating the app with new tarot card games, new quotes and aditional content.
* For Entertainment Purposes Only
Screenshots: