Outwitters by One Man Left Studios [Universal]
---
**UPDATE 1-20-2015**
We're doing an iPhone and Android beta for a rather large Outwitters update:
- iPhone 6/6+ support
- Cross-platform play
- Support for blitz play (be able to stay in-game and bounce turns back and forth in real time)
- higher frame rates
- a bunch of other minor improvements
Interested?
Sign up for your respective platform
to get beta access!
It's certainly been a minute since our last game's release (Tilt to Live), but we're getting closer to finishing up our new game, Outwitters! It'll be out on the app store July 5th!
What is Outwitters?
It's a whimsical turn-based strategy game that's played asynchronously between two players or with four players (in teams of 2). You'll be using your Game Center account to find matches, invite friends, and boast about your victories and downplay your losses. We'll also have a pass-n-play mode for those that wish to play locally on one device.
Meet the Teams!
We have 3 teams and 9 maps planned for initial release. Each team has a unique look and feel, map theme, and a special unit with a power that is available only to that team.


Climb the Ranks!
Outwitters will also sport a fun and challenging leagues and ladders system for players to compete in. Within each tier you fight for ranking among 100 other similarly skilled players in your division. The better you do, the higher your rank. If you start devouring too many noobs you'll eventually get promoted to a higher tier league to face more worthy opponents:

Don't feel like playing with strangers? You can take on the world with a buddy in the 2vs2 leagues or simply create a custom game with your own settings and invite players to it.
Pics Or It Didn't Happen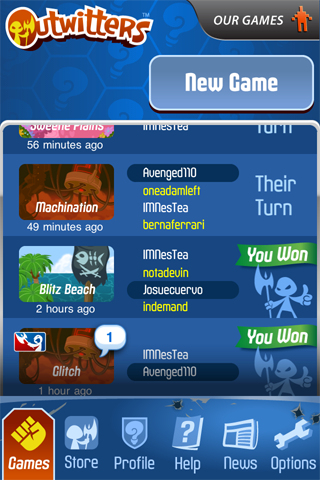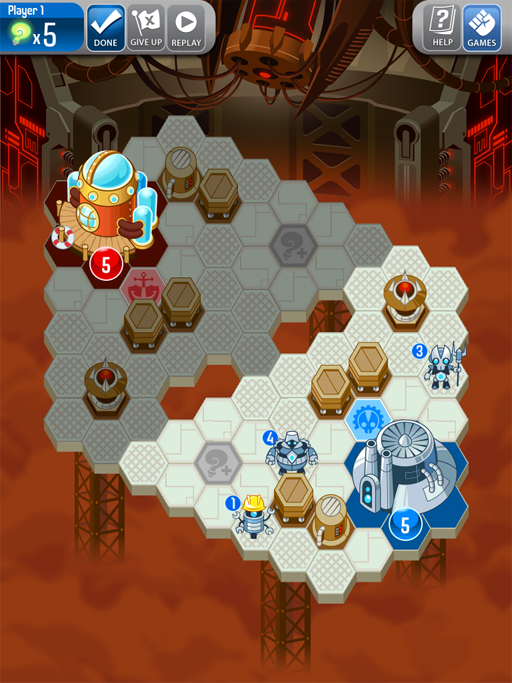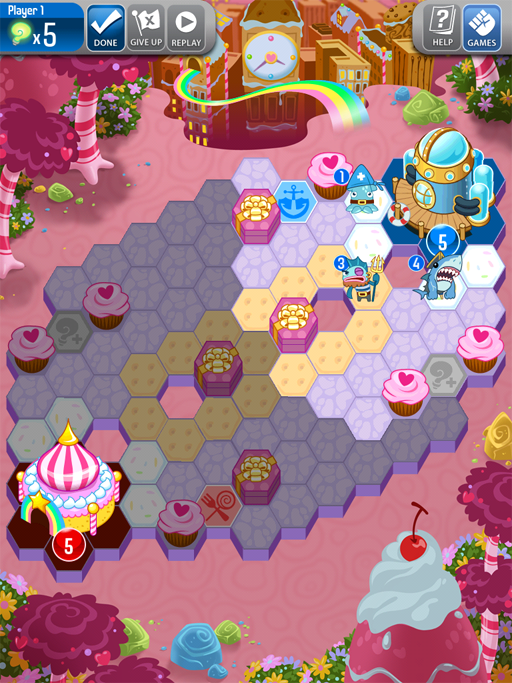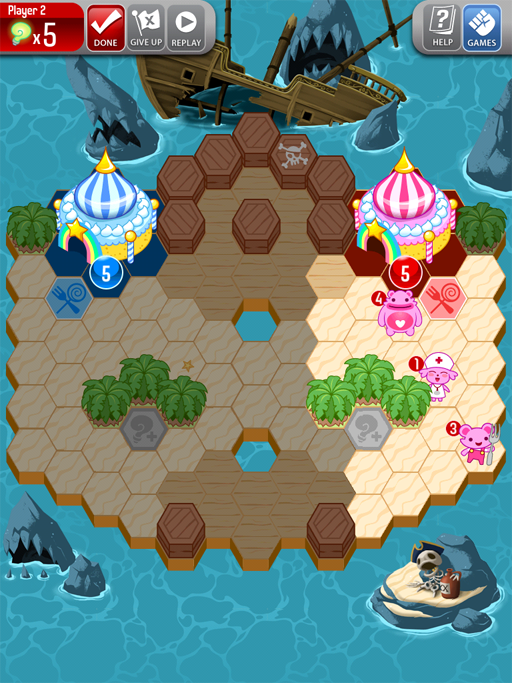 and a shot from a recent 2 versus 2 game in our beta on a work-in-progress map: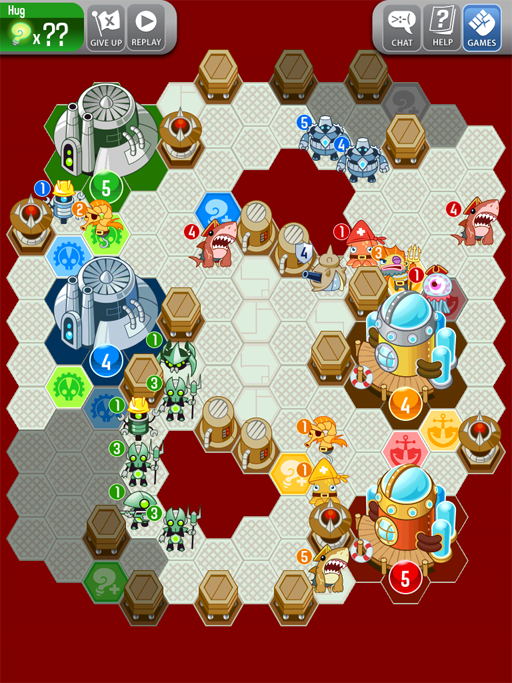 Sorry, no video footage at the moment. We'll probably have some after GDC and update this thread.
---
Last edited by OneManLeft; 01-20-2015 at

10:43 PM

.