Robosaurus Rex
---
Robosaurus Rex
follow us on facebook:
http://www.facebook.com/RobosaurusRex
Robosaurus Rex is an original independent multiplayer UDK game currently in development for the iphone 4s/5 and ipad 2/3 slated for release to the Apple App Store in November 2012.
in the game you and your friends and family take control of a being of unimaginable destruction and power, travelling from Planet to Planet eating everything in there path to fuel there battery's.
the action takes place in a galaxy far away, where a humble farmer tends to his flock of farm animals hoping he'll be done in time for Supper. little did he know that this would be the battleground for the most awesomely ultimate battle time had ever witnessed, which Robo Rex will come out on top and be crowned King of the Cosmos.
WIP screenshots
- Taken from iPad 2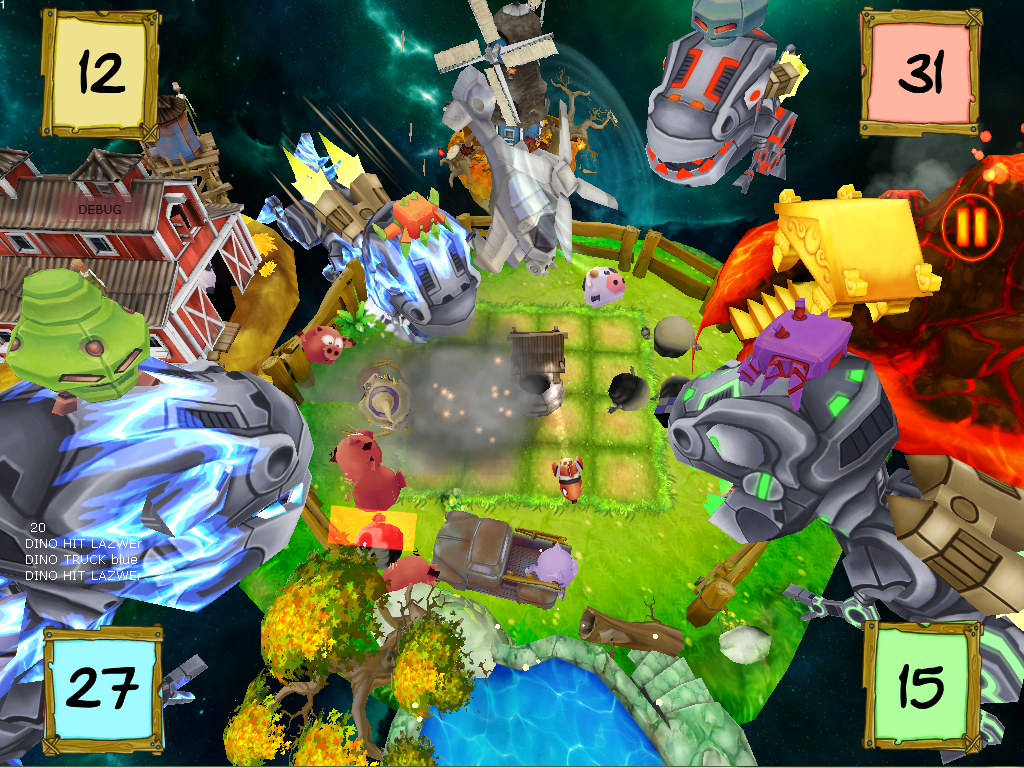 Snuggle Truck Cameo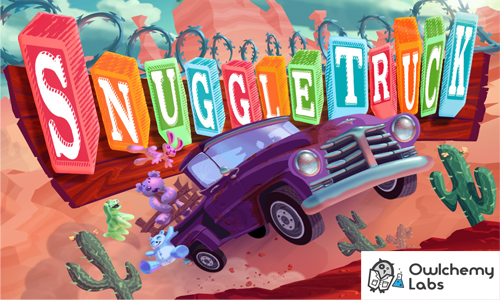 Special thank you to the chief scientist Alex Schwartz over at Owlchemy Labs for allowing
Snuggle Truck
to be part of the action.
Masquerading as Georges colourful vehicle, Snuggle Truck drives around recklessly in an attempt to stop those pesky dinosaurs from eating all his beloved animals. often dropping off power-ups the Snuggle Truck will prove an obstacle for any players wishing to try their luck.
Enviro-Bear 2010 Cameo
Special thank you to Justin smith for allowing
Enviro-Bear
to come out of hibernation.
Enviro-Bear has only 5 minutes till winter comes, lacking his trademark car this hungry bear isn't afraid to flail his arm about hoping to grab something tasty.
---
Last edited by Woodesh; 03-23-2013 at

10:06 AM

.