Angry Alien - INSANELY ADDICTIVE! FREE RELEASE :D IN STORES NOW!
---
Angry Alien - INSANELY ADDICTIVE!
Search the store for "Angry Alien Insanely" or check out top releases in Action and Arcade
Angry Alien is a brand new FREE app game!
It took me a few months to make it, I hope you like it. Please let me know what you think about the game so far I will greatly appreciate it
Its sort of like doodle jump but the exact opposite, platforms RISE and you FALL on them and try to survive while dodging red pads and the increasing speed. Stay above the bottom of the screen and below the top while the platforms rise
collect tons of power ups and earn achievements and high scores.
I hope to hear good and bad critiques, I'm open to anything really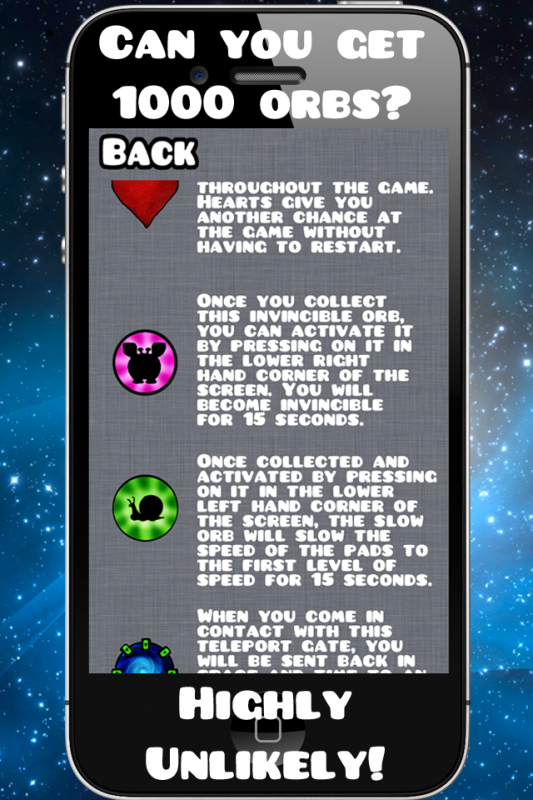 ---
★Created by one university student, Cosmic Quest is a revolutionary game that will blow your mind away!★