★★★Gravity Orange Free
---
Hi,good news!
[Gravity Orange Free] released!
Search the AppStore for "Gravity Orange Free".
http://itunes.apple.com/us/app/gravity-orange-free/id515206024?mt=8
Help the orange to get all the stars, then the door of the mushroom house would open.
Pass the orange through the door to go to the next level.
Keep it away from the spikes because they are dangerous.
Game instructions:
- Cut the rope to drop the orange.
- Collide with the green or red buttons to build rope.
- Collide with the buttons which containing arrows to change gravity direction.
- Move the red buttons in the board.
- Using box2d physical engine to simulate the collision, flying.
Features:
1. 40 levels, more soon.
2. Awesome physics, with bouncing, crashing, flying and more!
3. Game Center supported.
★★★★★
http://www.facebook.com/pages/3g60/165429316889433
https://twitter.com/3g60service
Requirements: Compatible with iPhone, iPod touch, and iPad. Requires iOS 4.2 or later.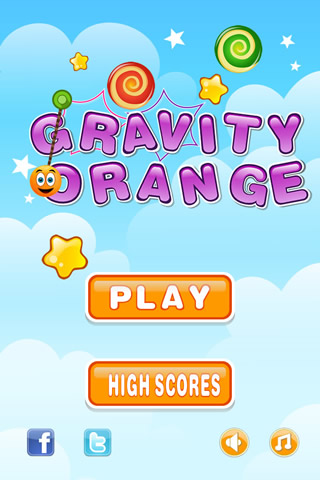 Grab it now!
Enjoy it!
^_^