Stragea – preview by SolusG (3D RTS game)
---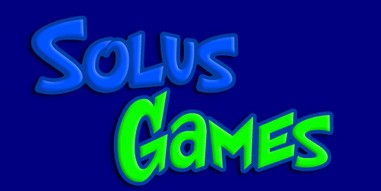 Youtube link
|
Pop Up
Front Page Post
Quote:
Solus Games is proud to release Stragea, the first and only 3D real-time strategy game for iPhone and iPod Touch. Stragea features a classic cast of medieval 3D warriors that are like figures come to life. You are the mighty Archon who must lead the Red Cloth to victory in the Battle for Rohan over the Blue Vain and Yellow Wood Clans. Build and defend your base with static and mobile defenses, but when the time is right mobilize your army to defeat your rivals. Whether you are a hardcore RTS fan or simply want something more than just another tower defense game, this is the game for you. See if you can balance defense, production, upgrades, and offense to defeat your enemies and win the battle of Rohan!

Features listed by the developer:

• High-performance 3D graphics
• Intuitive and fluid controls and gameplay
• Challenging enemy AI
• 8 Campaign missions with 3 difficulty setting for a total of 24 Campaign Levels
• Battle Mode with 1v1 and 1v2, 3 selectable maps, and Fog Of War visibility settings


"The campaign can be played at medium or hard if you like, but easy is not a gimmie… at least I think so.. we'll see.

The characters are 3D rendered models and I considered adding a zoom feature, but when there is like 30-40 units battling it out on screen I decided not to in hopes of preserving the frame rate. If you guys would like a zoom option even with this possible issue let me know. I can definitely plan that for the first update.

Lastly is online multi… yeah, please understand that is basically an entire new project in it self. I would like to say it's coming, but I just don't want to promise anything I don't end up providing. For now there is campaign and battle modes, 3 difficulty settings, 1v1, 1v2, and 3 maps to extend your playtime.

I will be following your comments here and make updates as regularly as possible based on your feedback.

Thanks and hope you see the game out soon.

By the way I prefer Protos "My Life for Ire", or what ever those guys say."

---
창의력
"Dream as though you will live forever; live as though you would die today."
---
Last edited by salsamd; 05-18-2009 at

08:21 PM

.