Blop! The Escape From Earth
---
Youtube Gameplay Video:
Blop! The Escape From Earth Preview Video
On iTunes NOW! -
Blop! The Escape From Earth
Blop is a curious creature in a bad situation. In the middle of his galaxy safari, he went out of fuel. Having no other choice, he crashes on Earth.
Help Blop get off the planet Earth, by collecting sheep to fuel his vessel. Avoid baddies, and even score more points by defeating some of the baddies.
Blop is an action arcade game, with inspirations deep in the roots of the old arcade games. With this in mind, you should also be aware, that the game might seem unfair, or even undefeatable at the higher difficulties. This is all part of the design. It is supposed to be hard.
Game features:
* Oldschool Arcade fun with a slight twist.
* Merciless Arcade gameplay.
* Easy to pick up controls:
One finger touch to control Blop;
Tap the screen to shoot a bubble, or slide your finger along the water to move Blop.
Tilt the device to move Blop's vessel.
* Vibrant crisp handdrawn retina graphics.
* 48 levels over 3 difficulties.
* 4 different locations with different baddies.
* Rewarding endboss for each difficulty.
* Personal highscore system.
Available for iPhone 3GS, iPhone 4, iPhone 4S and iPod Touch running iOS 4.0 or later.
Future updates will be free.
$0.99 on the appstore.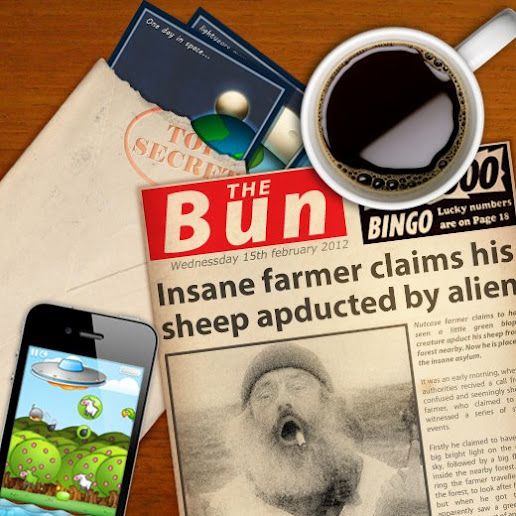 ---
Last edited by Sonisk; 08-16-2012 at

01:56 PM

.