Fin Friends of Claybox Interactive – We need your feedback!
---
UPDATE - The Game is released !
TA-Thread:
http://forums.toucharcade.com/showthread.php?t=158201
UPDATE - We have a name:
Hello everyone!
We are 2 guys who previously worked as Character Artists at Crytek and are now woking on our first own game project.
We are excited to announce our upcoming iOS game "Fin Friends". Right now we are doing the last tweaks here and there and are targeting a late September release.
Here is what the game is about:
Ruby's friends have been captured by the evil fish gang !
Help Ruby to free his friends, who are held captive in nets and bring them to safety into the caves where they can hide in the coral reef.
Be brave and free as many friends as you can. Because only together you can shield yourself from the endless hazards of the ocean that are coming your way.
Beware and evade not only mean blowfishes, but also acid spewing squids, snapping crabs and other baddies, that are trying to take your friends away.
There is always something to do. Complete objectives and unlock new fin friends that increase your score or beat your Game Center friends for the highscore.
Highlights:
A beautiful underwater world with different sceneries
Funny unterwater creatures that want to make you smile
Simple 1-touch gameplay (tap to swim up)
Randomly generated obstacles that create a different game-experience every time you play.
42 challenging objectives to accomplish
Unlock new fin friends to get the highest scores!
Multiple challenging boss events
Pick up different items that support you on your journey
Game Center integration
Universal-App for iPhone, iPod touch and iPad
Excited ? Then please help us spread the word through
Twitter and Facebook
( See Signature )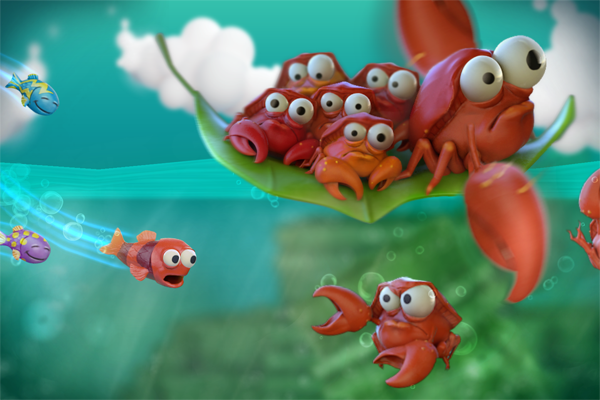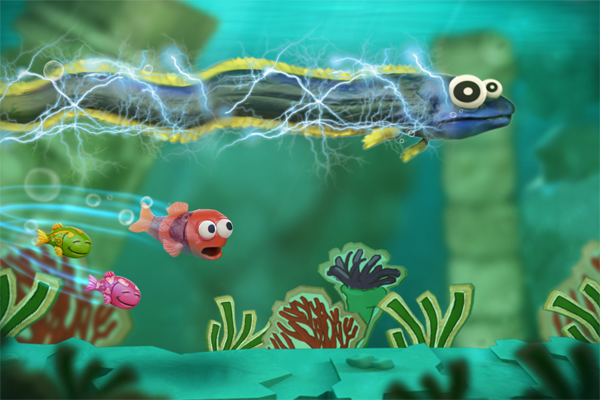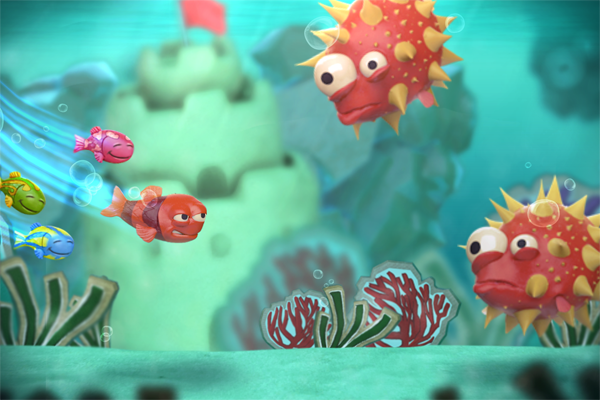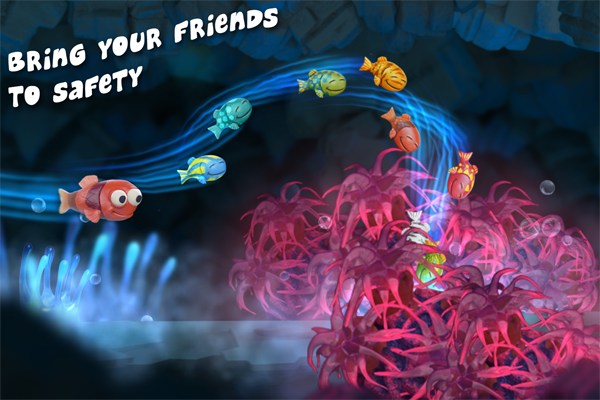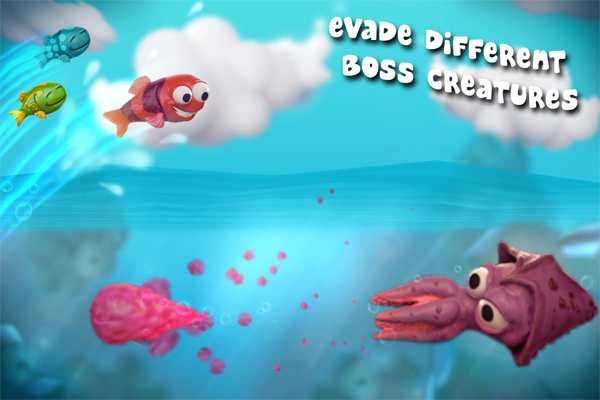 OLD POST:
The only big thing that's stil missing is THE NAME
. We had many ideas for it but still can't seem to find the name that fits it best while being short and easy to remember.
It should be short enough, so it doesn't get automatically shortened on the home screen (like "Aweso...Game"). The maximun seems to be at 11-13 letters.
So far the working title has been "Clayfish" but since we think it doesn't really represent the game very well, we were thinking of lots of alternatives.
Here are some of the ideas we had:
Fin Friends
Bubble Friends
Bubble Fish
Sea Friends
Fin Rescue
So now we'd like to know from you, what's your idea how the game should be called and hopefully we get some inspiration from it
... if you have an idea let us know.
Any other
feedback of course is most welcome
!
---
Last edited by Claybox; 10-01-2012 at

02:25 PM

. Reason: beta