Tanks Go Boom - Coming Soon
---
Hello everybody!
I'd like to present our upcoming app on the app store:
Tanks Go Boom
It the not too distant future, all tanks are equipped with guided shells. It is the job of the Tank Commander(you) to steer them through the rough terrain and hit the enemy with pinpoint accuracy. You must fight your enemy in the desert and in the jungle, in the arctic cold and in the warm forest. Call the air force or order an ballistic missile strike. Heal yourself or poison the enemy tank crew.
It's addictive and fun!
Edit
We are now on Facebook!
http://www.facebook.com/pages/Tanks-...21749204619161
Features Include:
-Use your finger to steer the shell through the terrain.
-The faster you go the more damage you cause.
-Cool looking explosions and effects.
-Play against the computer or against your buddy on Gamecenter.
-10 different worlds (more coming up soon)
-Buy different Weapons and upgrade them.
-Buy better Tanks to fight your enemy.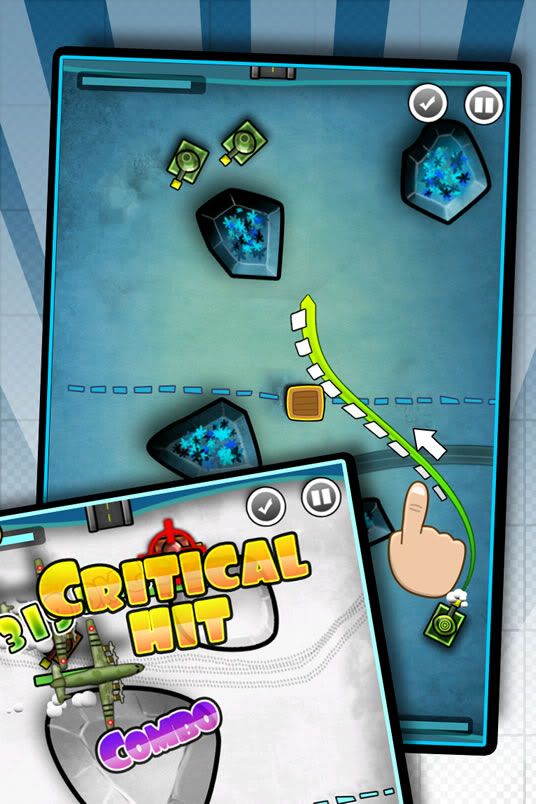 We hope to release Tanks Go Boom in 2-3 Weeks!

##################################################
To get some early promotion on the first day, I'd like to offer up to 30 promo codes to interested people. Just pm me and you will get
Tanks go Boom
for
free!
##################################################
Hope you guys are interested!
Thank you
---
Last edited by boomWoom; 09-10-2012 at

08:35 AM

. Reason: added Facebook link