Earn to Die HD - Drive your way through a zombie apocalypse!
---
Hey Touch Arcade,
I recently posted a thread in the Upcoming iPhone/iPod Touch forum about our upcoming game Earn to Die. I thought I'd also post a thread here about the HD version with full Retina support for the new iPad
The game itself is a new and improved version of the hit online Flash game by the same name, which has generated over 150 MILLION plays to date.
Short Description:
Earn to Die sees you stranded in the middle of a desert surrounded by zombies. With only a run-down car and a small amount of cash at your disposal, your objective soon becomes clear - to drive your way through hordes of zombies in order to escape... alive!
And it doesn't stop there. As you progress through the game you'll be able to unlock more vehicles, all of which are customisable with a range of upgrades. Is your vehicle not strong enough? Why not add boosters, or a gun, or even spiked bumpers!? Build the ultimate vehicle and prepare to smash your way through to safety.
Screenshots:
(Note: embedded screenshots have been scaled down - click them to view full size)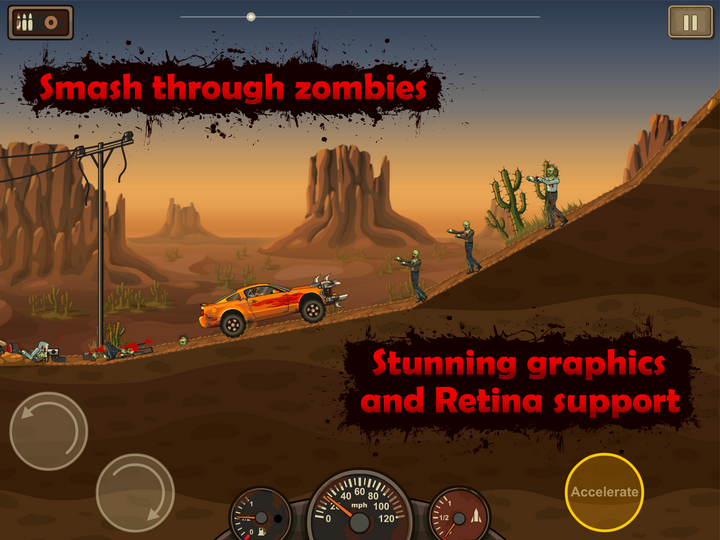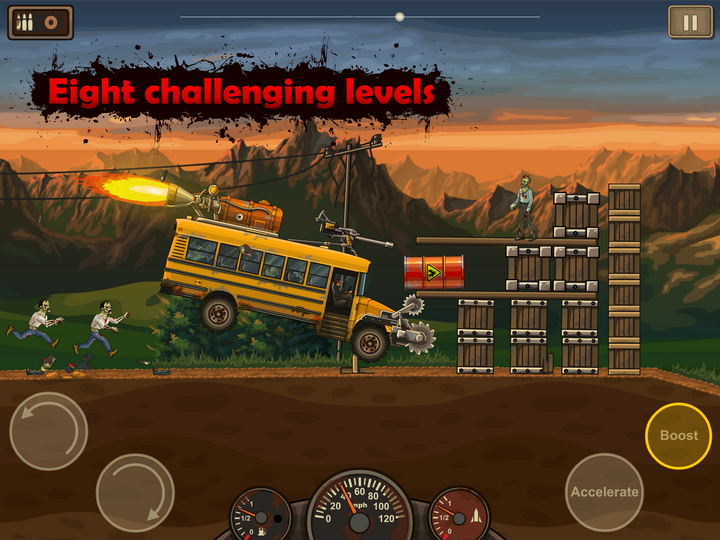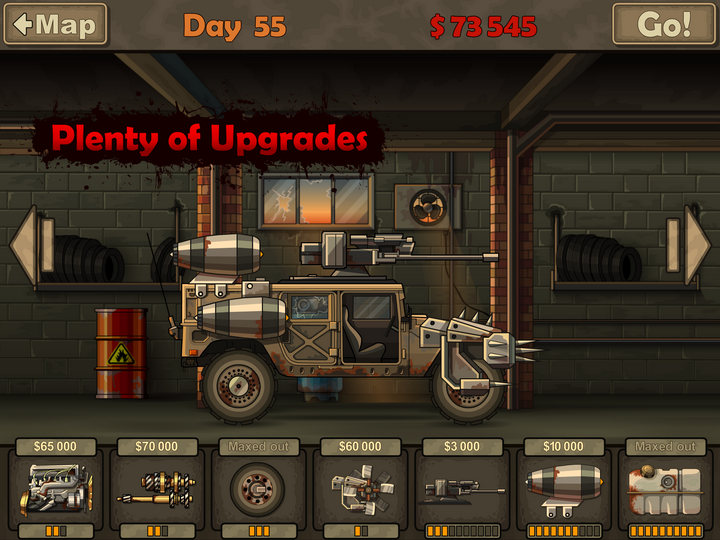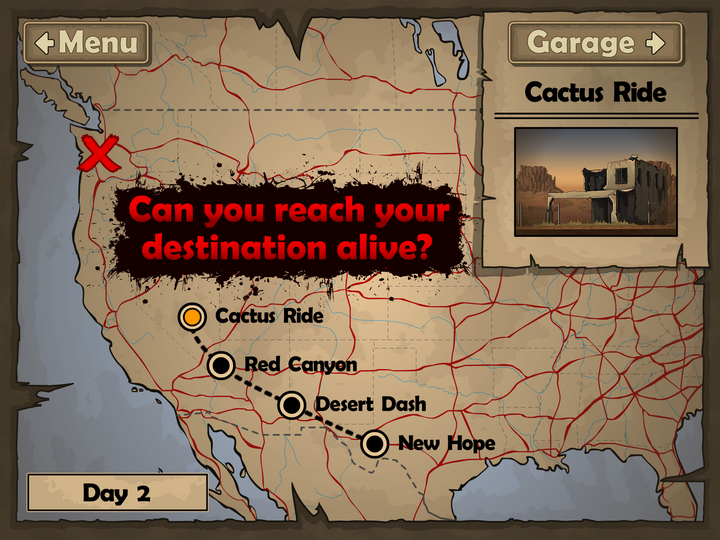 KEY FEATURES:
- A brand new and extended STORY MODE, which sees you driving cross-country during a zombie apocalypse
- 8 VEHICLES, all of which are CUSTOMISABLE with a range of UPGRADES
- New zombies, bigger and badder than ever before
- A realistic ragdoll physics engine that allows you to crash into zombies and send them flying!
- Challenge your friends for the best time in Championship mode with Game Center support
- NO IN-APP PURCHASES. Enjoy the entire game in full at no extra cost
- Stunning HD GRAPHICS with RETINA SUPPORT for the new iPad
- Oh, and did we mention you get to drive through zombies?
Trailer:
The game is scheduled to be released this month on the App Store - exact release date will be announced soon.
UPDATE:
The game will go live on the App Store this Thursday September 20
The HD version for iPad will be available for $2.99 (with the non HD version for iPhone, iPod Touch available for $0.99).
If anyone has any questions about the game feel free to ask and I'll try to answer as soon as I can
---
Last edited by notdoppler; 09-17-2012 at

01:49 AM

.