Price Drop: Anytime Golf now $0.99
---
From the description:
Quote:
"A quality game of golf... cracking 3D graphics and realistic physics... hard not to recommend." AppGamer.net

"I am struck by the amazing 3D graphics that you see in this app, but this is more than just a beautiful game... The interface is easy to navigate and the game play is a load of fun... If you love golf you would be missing out big-time if you didn't give Anytime Golf a try." iPhoneAppsFinder.com

"Great 3D graphics and excellent game play make this a very addictive app." iPhoneNess.com

"The holes are really well designed... The physics are superb... The graphics are among the best on the iPhone. A+" App Store reviewer

Great golf anytime, anywhere!

Stunning graphics: Enjoy highly detailed modeling displayed in smooth interactive 3D. You will agree--this is one of the best looking games on iPhone!

Intuitive interface: Slide your finger down across the touch surface to perform your backswing, then flick up for the downswing. Your skill and grace controls the power and accuracy of your shot!

Tournament mode: Unlock new challenges by competing in 9 and 18 hole competitions. There are 6 challenges total!

Practice mode: Not up for a full 9 or 18? Hit the driving range and hone your game!

Anytime Golf: The most realistic golf experience for iPhone!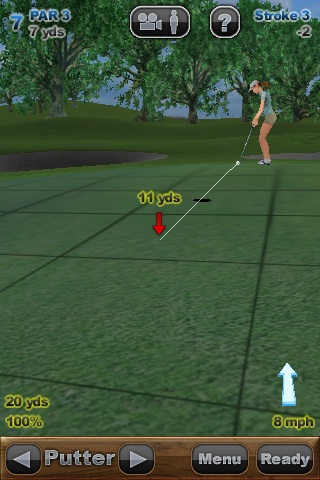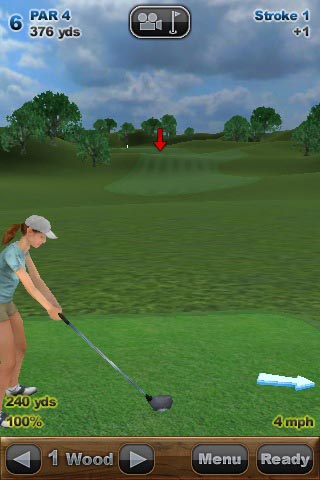 App Store link