Beard of Bees! - Fast, frantic and Free!
---
Hi all,
A little while ago we developed a free game > The Grunts: Beard of Bees and I just wanted to share the game with you.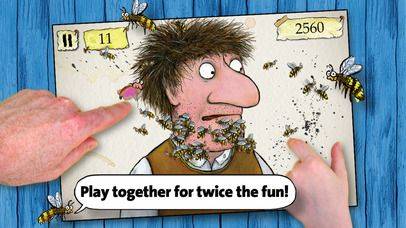 It's a race paced swipe-a-thon to build the biggest beard of bees you can against the clock. Catch enough of the little stripy guys to unlock extra time whilst keeping other critters away. It's fast and frantic and you're bound to end up screaming when your time runs out!
Beard of Bees is a universal app and you can grab it now over here ...
http://itunes.apple.com/us/app/the-grunts-beard-of-bees/id548325168?mt=8
There's a short gameplay trailer over here ...
http://www.youtube.com/watch?v=VmLuvXfNlaU
Let's see if someone can break the 7000 points barrier!
Mumbo
#beardofbees