PikPok presents!

Can you save the match for your team? Show your skills and keep the opposition out! Dominate strikers with power-ups and bring in defenders to reduce their options.

Youre the goal keeper it all comes down to you! Can you keep a clean sheet?

Flick Kick Goalkeeper features:

Super Radar Read the striker perfectly to know exactly where hes aiming
Big Goalie Double your size to cover even more of the goal
Defenders Bring in some backup to help block shots

Save the day with Flick Kick Goalkeeper!

Brought to you by PikPok, makers of the highly rated Rival Stars Basketball, Flick Kick Football Legends and Into the Dead. 

http://pikpok.com/games/goalkeeper
________________________________

OTHER PIKPOK GAMES
Rival Stars Basketball
Flick Kick Football Legends
Into the Dead
Flick Kick Field Goal Kickoff
Flick Kick Football Kickoff
Flick Kick Rugby Kickoff
Monster Flip Lite
Slam Dunk King

________________________________

NEWS & EVENTS

Website http://www.pikpok.com
Facebook http://facebook.com/pikpokgames
Twitter http://twitter.com/pikpokgames
Youtube http://youtube.com/pikpokgames
Store http://store.pikpok.com
Music http://pikpok.bandcamp.com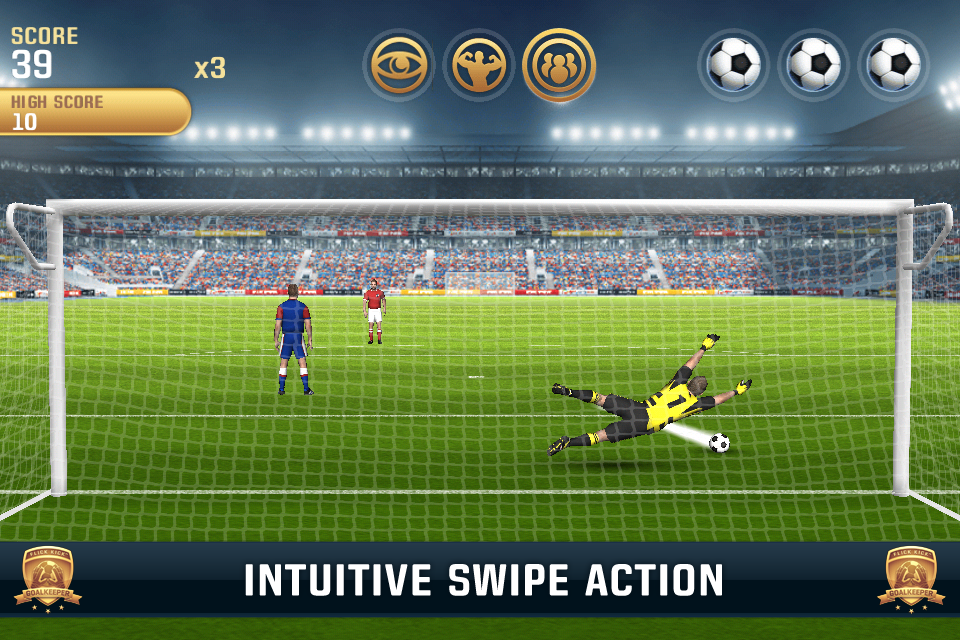 Powered by vBulletin® Version 3.8.7
Copyright ©2000 - 2015, vBulletin Solutions, Inc.