Fingers Poker - A Match-3 Texas Hold'em
---
The game is out,
Official thread
I'm proud to introduce you my new game, Fingers Poker. The game is in waiting-for-review status at Apple. More info and trailer after the screenshots.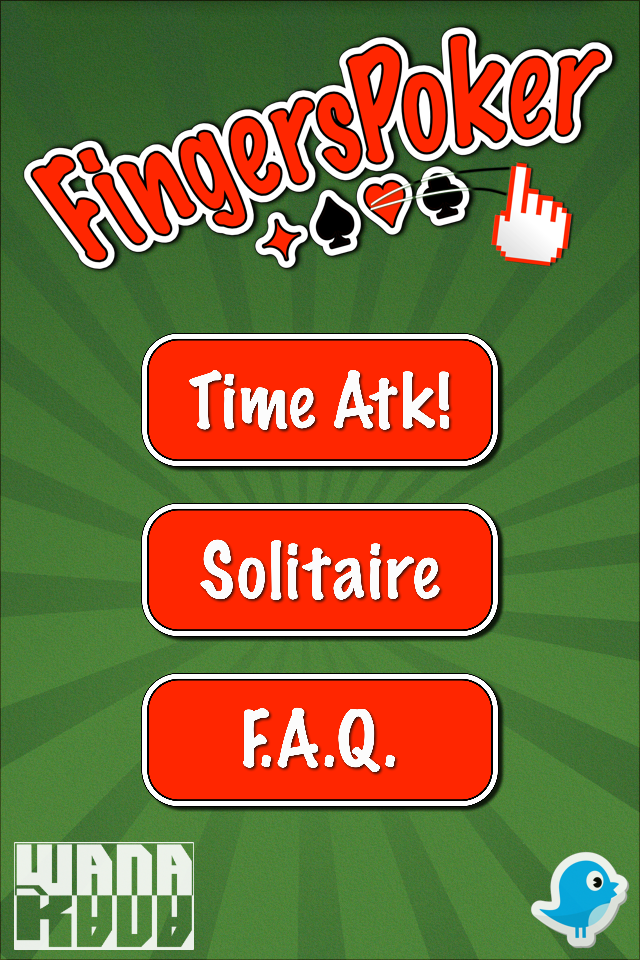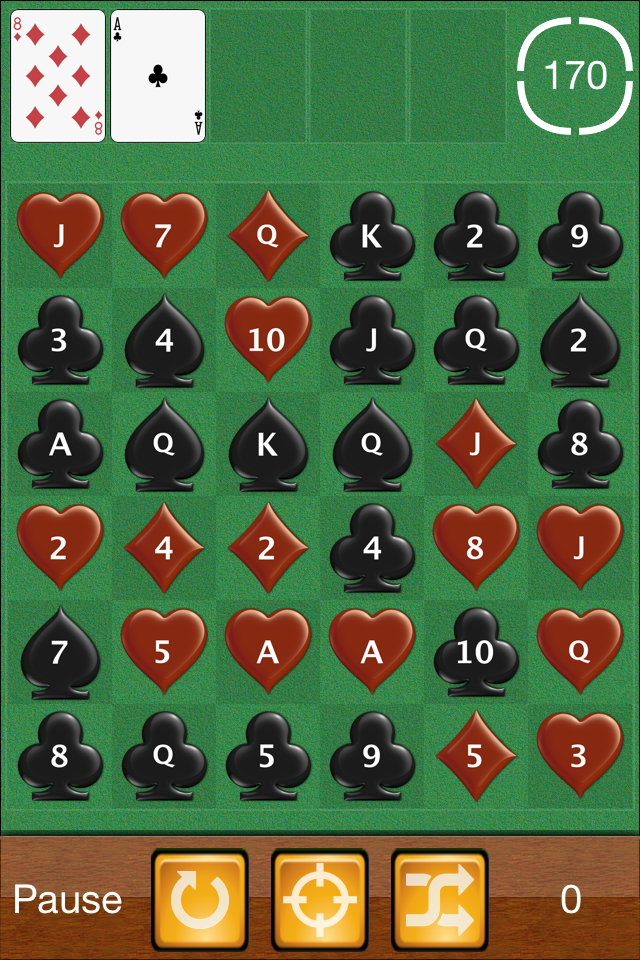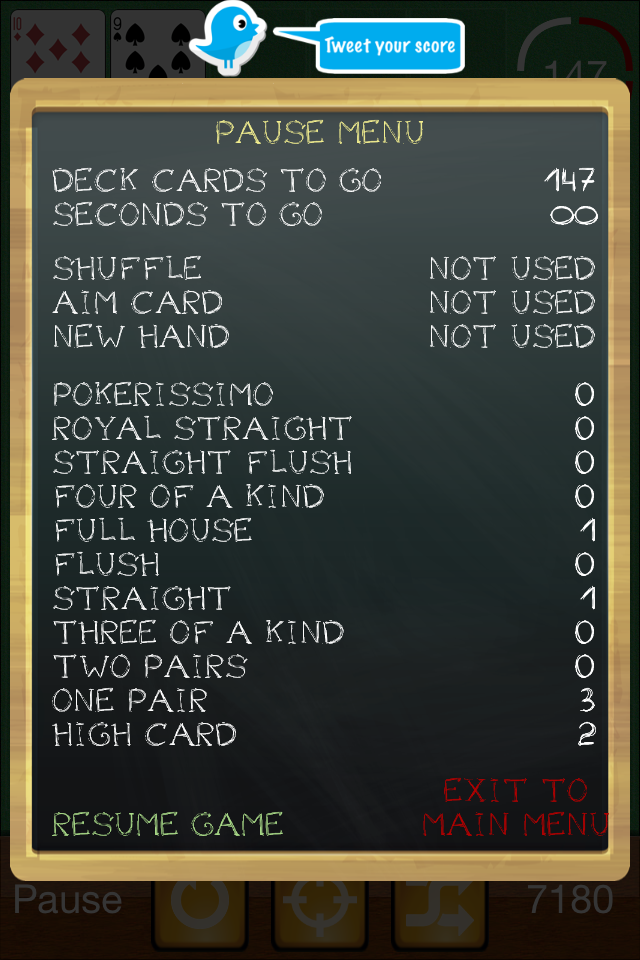 Twitter update:
@FingersPoker
Official site:
fingerspoker.com
Developer site:
wanakanamedia.com
F.A.Q.
-
PLAYING CARDS ARE RANDOM?
NO, the gameplay is based on 208 shuffled cards. This number come out from the sum of 4 common decks of 52 cards, like Blackjack. If you have enough skill you can try to count the cards!
-
SO I CAN FIND MORE OF 4 ACES?
Yes, there are 16 cards of each type. So yes, you cand find more aces than normal.
-
WHAT ABOUT THE POINTS?
This is the in-game value of each point
Pokerissimo -> 20000
Royal flush -> 15000
Straight flush -> 10000
4 of a kind -> 7000
Full house -> 5000
Flush -> 3500
Straight -> 2000
3 of a kind -> 300
2 pairs -> 150
One pair -> 50
High card -> the value of highest card (aces value is 20)
-
STOP IT! WHAT IS POKERISSIMO?
Pokerissimo is the highest point that you can earn. You need 5 cards of a kind to achieve it.
-
IN 'SOLITAIRE' MODE HOW MANY TIME THE 2 BASE CARDS CHANGE?
Every 4 played hands.
-
IN 'TIME ATTACK' MODE HOW OFTEN CHANGE THE 2 BASE CARDS?
Every 25 seconds.
-
ON THE RECAP SCREEN I SEE THE WORD BONUS. WHAT IS IT?
For each don't used helps during the game, you can earn a bonus of 5% to the total ending points. So if you don't use any, you will earn a max of 15% bonus.
-
HEY! I HAVE A HAND WITH 2 SAME CARDS?
Yes, the game use poker-like points, so you can use the same card to achieve your hand combination. if there is demand I will add a PRO mode, where this isn't possible.
-
ONLINE LEADERBORDS ARE SUPPORTED?
Yes, every game mode has his Game Center leaderboards.
---
Last edited by Johan_Ribert; 11-14-2012 at

06:26 PM

. Reason: Added official sites