1948 Dawn of Future - Multiplayer Plane Combat
---
We are extremely happy to post about the release of our new game :
1948 Dawn of Future (AppStore link)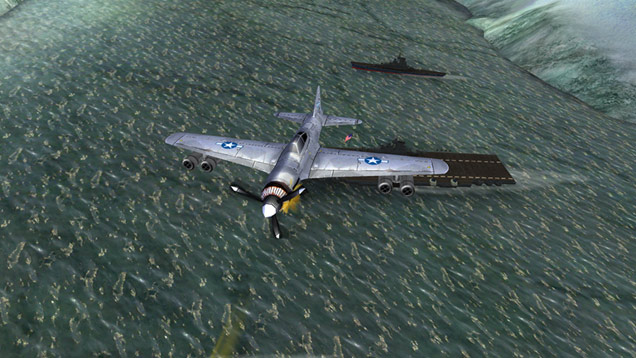 Quote:
It's 1948 and it's the dawn of a new era.
The two leading super powers started a top secret war to control alien technology found on earth.
Technology that if mastered will give human race a chance against a mysterious alien that threatens our freedom.
Help us shape the new era, join the Dawn of Future !


Main Features :
- Free to Play!
- 8 unique airplanes with different characteristics and 3d cockpits (and way more to come).
- More than 100 items to upgrade your planes, including various kinds of devastating primary weapons, homing missiles, rockets, bombs, radars, upgrades and much more!
- Customize your plane with liveries and colors!
- Online dogfighting / co-op game with rpg structure.
- More than 70 levels and ranks available.
- 3 maps (2 included from the beginning, 1 to be unlocked, and many more to come).
- Different game modes: Team dogfight (up to 4 players), Capture the Flag (up to 4 players), Bomb the Base (up to 4 players), Invasion Survival (Single player or CO-OP up to 2 players) (more will come).
- Game Center support. Invite your friends, online or mixing friends and random players.
- Many achievements to unlock!
- Share your successes on Facebook and Twitter!
- Dynamic match making based on levels.
- 3d cockpit view mode with gyroscope (move your device and look everywhere!)
- Graphic scalability: the game adjusts itself to run as smooth as possible on nearly all devices.
- Much more… you'll discover while playing
- And even more will come,we are committed in expanding the gameplay and "game world" of 1948. So expect new items, planes, and especially game modes.