ARDefender2 [Bulkypix / int13]
---
Hi Guys,
We're releasing ARDefender2 this week (December 13th)
You can watch the trailer here :
The game was designed to be fun to play in co-op mode with up to three friends around an AR tag, it's an action oriented tower defense with six different heroes.
You can also play solo and without AR.
The game is free with in-app purchases if you want to unlock more content faster, but is fully playable without any purchases.
Here is a bunch of screenshots :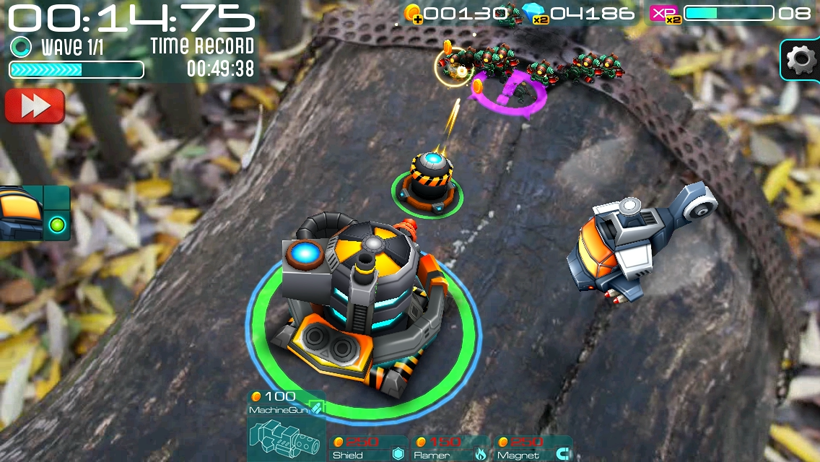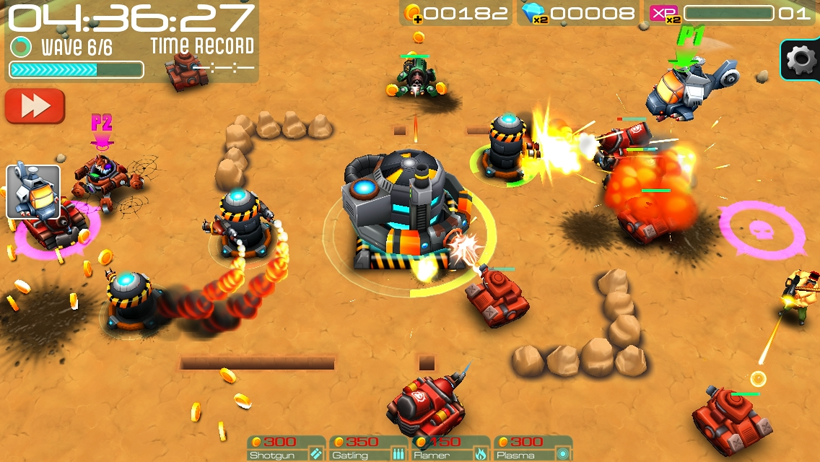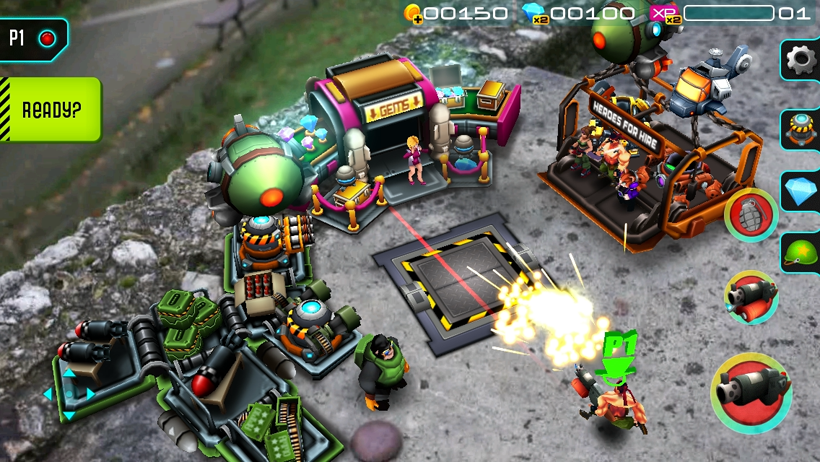 And you can read the official PR here :
On December 13, discover the multi-player tower defense game that will blow the screen off of your smartphones and tablets: AR Defender 2.
Developed by int13, alongside publisher Bulky Pix, AR Defender 2 is an augmented reality game that plunges you into the center of a merciless battle to protect your tower from invaders!
Price: Free
Availability : iPhone, iPad, Android
Release date: December 13
Play in solo or co-op mode with four players and on multiple devices, thanks to the Wi-Fi function. Prepare to throw yourself into the battlefield!
Choose your defensive towers from one of nine available designs, and support six heroes armed to the teeth with their own unique skills. Flame-throwers, tower repair, aerial bombardment, hacking up enemy units: there's something to fit everyone's taste! Fight in a virtual, cartoon-like environment or make the battlefield appear in the real world!
Remember: your playground is never too big! Switch from your telephone or tablet screen to a table, your bedroom floor or your garden. There are no more limits – finally, fiction transcends reality! You can switch at anytime from augmented reality mode to in-game mode.
Thanks to this simple marker visual printed on paper, you can play wherever you want with the background of your choice! And the bigger the marker is, the higher your tower can reach for the sky!
AR Defender 2 is the sequel to the market's most sophisticated smartphone/tablet game. Using "Vision-Based Augmented Reality", it offers players an endlessly surprising, immersive and fun gaming experience!
Features:
- Unlock six heroes, each with their own skills
- Nine types of towers with which to defend your position
- More than 15 enemy types will attack your base!
- 40 levels divided into four virtual levels -- or an endless amount in terms of real-life backgrounds!
- Play with four players simultaneously via Wi-Fi
- Leaderboards
- Universal App Retina display and iPhone 5 compatible
---
Last edited by stephc_int13; 12-10-2012 at

09:15 AM

. Reason: changing video to be displayed