Time Surfer - From Kumobius (creators of Bean's Quest)
---
Meet Time Surfer! This is our new endless 'surfer' game. It's a mash-up of two very different game ideas: Tiny Wings' touch-to-dive gameplay and Braid's time reversal.
The result is an insane twitch-based endless surfing game in which you play a time god blasting across the fabric of space. The game gets so fast we had to let you rewind time to keep it under control.
It's coming soon for iPhone, iPod touch, iPad and iPad mini. Check out this trailer for a better idea:
The game has costumes, pets and other bling to customise. Plus a hardcore game mode as well called Hell Zone. If you liked stages with spikes from Bean's Quest you'll probably feel right at home in Hell Zone...
Here's some poster art!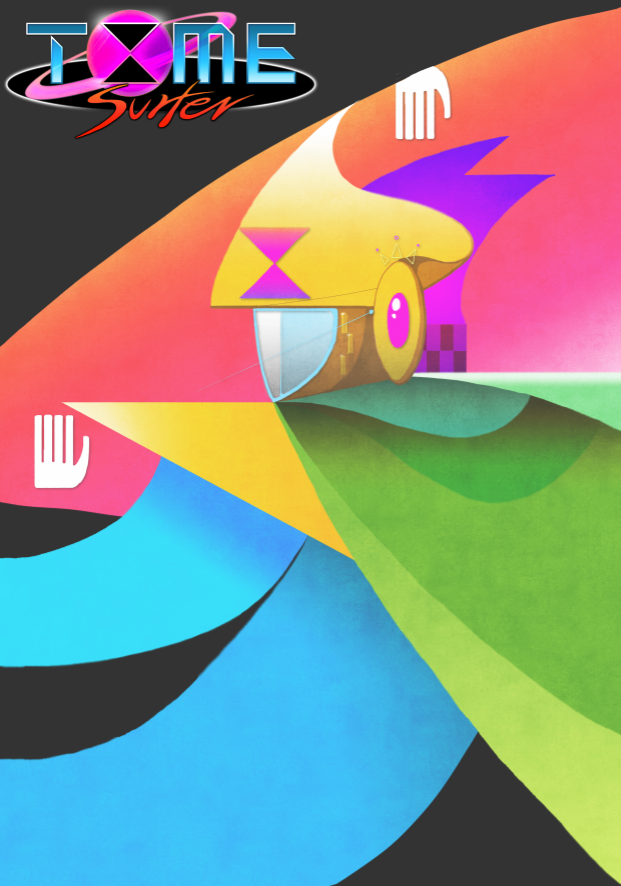 And some screenshots!
Lastly, the end of the universe is trying to kill you. Rewinding time to save yourself is useful in that kind of situation.