COMING SOON!!! - Snooker Star Pool - puzzle game
---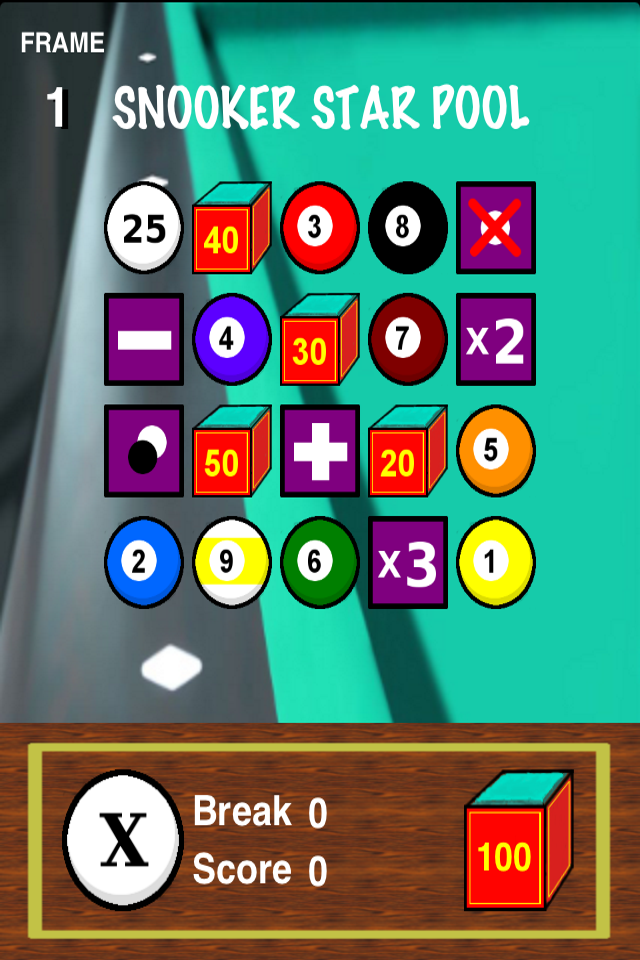 Snooker Star Pool is a unique, one touch puzzle game based on USA 9-ball pool. Their's 2 game modes, quick play and infinity and 2 game centre leader boards to record your highest scores and breaks.
Quick play is a fast one frame option that allows you to perfect your skills and practice your break building. Infinity is where the real hard core play begins. As with a real game of 9 ball, strategy is key as you try to find all 9 balls in sequence on the randomized playing area.
Each numbered ball gives you points towards your break and score. But wait, it's not going to be that easy. You have to remember to chalk your cue and avoid running out of chalk to play your shots. You can top up your chalk as you go, but be careful not to waste them as there are only 4 available and take you up to a max of 100 power points.
Their's a host of bonuses and ways to score mega points. The further you you progress playing infinity mode the higher your frame multiplier bonus becomes. The game has an increasing difficulty challenge as each frame starts you with less chalk to play with and the randomized board gets faster and faster as you go.
Snooker Star Pool is a very unusual experience as it takes the game of 9-Ball and adds a new twist that will keep pool players and puzzle fanatics coming back for more.