Support our Sponsors:
| | |
| --- | --- |
| iPhone: Tidal Trials (By Digital Panda Studios) | |
02-15-2013, 07:07 AM
Junior Member

Join Date: Feb 2013

Posts: 20
Tidal Trials (By Digital Panda Studios)
---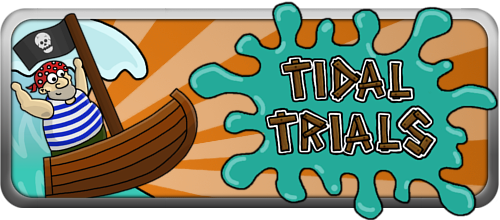 Description
Tidal Trials is a side-scrolling adventure game. The player takes control of the pirate, jumping over obstacles and enemies alike to make his way back to the tavern. The object is to collect coins and reach the end of the level. You can unlock pets with the coins to give yourself a special ability.
Features
► 30 levels of pirate pandemonium
► 10 distinct themes
► Unique art style
► Giant Enemy Crab
► Lots of pirate pets giving cool abilities
► Bonus objectives for each level
► Unique looking bosses
► Dynamic controls
► Achievements
► Level ratings
► 10 distinct theme soundtracks
iTunes Link
Tidal Trials on iTunes
Video
Screenshots
We would appreciate any feedback so we can improve the game for our audience!
---
Last edited by Digital Panda Studios; 02-21-2013 at

11:04 AM

..
03-19-2013, 07:39 AM
Junior Member

Join Date: Feb 2013

Posts: 20
---
We have a lot of changes in a new patch, be sure to check them out!

v 1.2 Changes

Bug Fixes
- Fixed rare crash where player would die after defeating a boss and crash the game
- Fixed rare bug where player would take damage after hitting the theme 1 boss and being knocked onto his claw
- Fixed bug of pets able to be used during the level 5 and 7 boss
- Fixed bug where frog could not be used on levels without a wave
- Fixed bug where the pet would stay on level 5-3
- Fixed bug where the achievements for completing the themes would not complete
- Fixed bug where completing all levels would not display the completed achievement
- Fixed bug where level 8 boss would not fire bubbles
- Fixed rare crash in boss 10 where laser would hit a ship the instant it spawned
- Fixed bug where level 3 bottom rocks were premeturely deleted

Alterations
- Tidal Trials is now free with in app purchases
- Changed time at which the 2nd theme boss appears on screen
- Shop now has a try pet button
- Pet info now displays a brief description
- All pet use particles increased in size
- All pet particle play rates have been reduced
- Revamped theme boss 6 and 4
- theme 3 boss rocks now all fall at the same time
- theme 3 boss rocks now have collision to the floor

Balance
- The level 10 boss ships no longer fire lasers
- Player can only move on the left side of the screen in boss 10
- Player now moves to the left of the screen before the boss 10 fight to prevent an instant death
- Boss 8 now cannot fire bubbles during reset

Additions
- Added in new sound when bosses take damage
- Game centre achievements implemented
- All full pets are now in app purchases
- Pet charge price increased
Posting Rules

You may not post new threads

You may not post replies

You may not post attachments

You may not edit your posts

---

HTML code is Off

---