[Major Update] Word Mess, with challenges [Universal]
---
Hi all,
I'm hoping to launch a major update to Word Mess on Sep 04, 2013.
The big new feature is challenges!
You will now be able to compete with your friends in your favorite Word Mess levels.
Here's a little teaser video I put together featuring... CHAI
http://www.youtube.com/watch?v=YKeMG...zx6mx_J7Y5lW4g
and here's a 1-page flyer about Word Mess: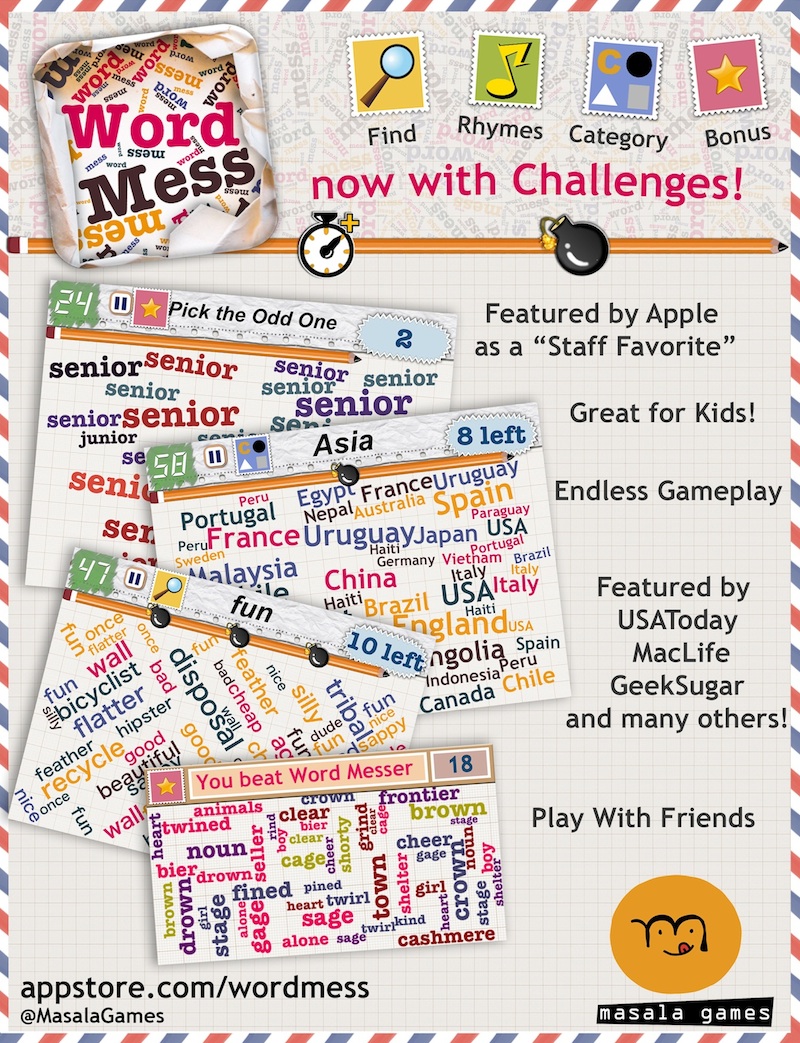 Thanks!
Masala Games